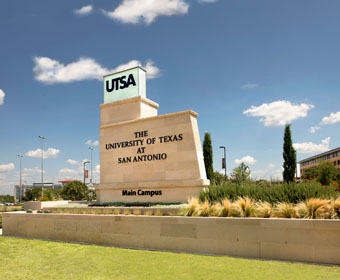 In a previous column from in these pages in March of last year, I discussed The New American University, a model spearheaded by Arizona State University President Michael Crow. Many of the features of the ASU model are applicable to UTSA and stem from the long tradition and rich history of inclusiveness by land grant institutions that resulted from the Morrill Act of 1862. Crow further elaborates by saying:
ASU is a comprehensive public research university, measured not by whom we exclude, but rather by whom we include and how they succeed; advancing research and discovery of public value; and assuming fundamental responsibility for the economic, social, cultural and overall health of the communities it serves.
In a research task undertaken by Portland State University to gather and present mission statements of ASU and other USU members, the university also outlined its own mission in the process:
Portland State University's mission is to enhance the intellectual, social, cultural and economic qualities of urban life by providing access throughout the life span to a quality liberal education for undergraduates and an appropriate array of professional and graduate programs especially relevant to metropolitan areas. The University conducts research and community service that support a high quality educational environment and reflect issues important to the region. It actively promotes the development of a network of educational institutions to serve the community.
No doubt, the model of the above USU institutions and others will provide a useful set of guideposts for UTSA going forward. USU's organizational mission further elaborates:
The Coalition of Urban Serving Universities (USU) is a president-led organization committed to enhancing urban university engagement to increase prosperity and opportunity in the nation's cities, and to tackling key urban challenges. Membership includes more than 35 public urban research universities representing all U.S. geographic regions.
The USU agenda is guided by three capabilities Research, Public Engagement, and Policy. Current projects address these issues by facilitating transformations in student success pathways, encouraging campus-community partnerships to build strong communities, and ensuring greater diversity in the healthcare industry.
Additional details remain forthcoming from President Eighmy. It is clear, however, that based on the models of USU peer and aspirant institutions and communities, both San Antonio and UTSA remain well-positioned for a bright future indeed.
This article was originally published on Oct. 16, 2017 in the San Antonio Business Journal.