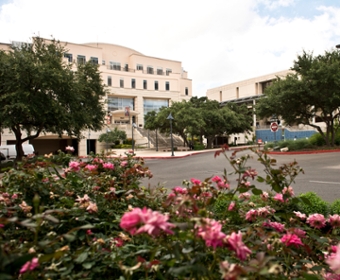 (Nov. 22, 2017) -- As students prepare for the Thanksgiving break, the UTSA Police Department is continuing its investigation into recent unauthorized postings on campus.
UTSAPD personnel have reviewed camera footage as part of their investigation to identify the individuals responsible for the unauthorized postings and are following up on leads that their footage has provided. In a proactive attempt to prevent further incidents, the university is deploying additional cameras in strategic locations on campus and adding extra bicycle and foot patrols.
UT System Police, as well as local, county and federal law enforcement agencies including the FBI and San Antonio Fusion Center, have also been consulted on both incidents and are prepared to assist the university, as needed.
On the morning of Wednesday, Nov. 15, UTSA officials found and removed an unauthorized banner placed in the dark of night on the University Center bridge. On Nov. 21, prior to the start of Tuesday morning classes, officials found and removed a second unauthorized banner responding to the first.
UTSA students, faculty and staff are encouraged to report campus posts that concern them to the UTSA Police Department at 210-458-4242 (non-emergencies) or 210-458-4911 (emergencies).
In a statement issued yesterday, UTSA President Taylor Eighmy urged the university community to be mindful that hate groups are looking to provoke and divide the university community, while drawing attention to themselves.
"We won't let them win. The Roadrunner Nation is strong, and all members of our familia have the right to learn, work and discover in an inclusive environment where equity is paramount," said Eighmy. "Groups that champion intolerance, bigotry and hatred are not welcome on this campus."