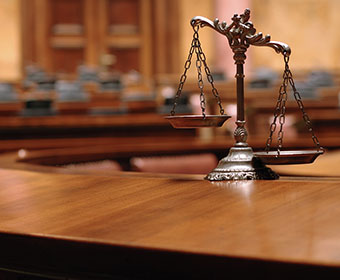 (June 18, 2018) -- The University of Texas at San Antonio (UTSA) and the San Antonio Express-News will jointly host a town hall meeting this week to discuss Unequal Justice in Bexar County and in Texas. The event, which is free and open to the public, is scheduled at 7 p.m., Thursday, June 21 in the Buena Vista Street Building Theater (BVB 1.326) at the UTSA Downtown Campus.
>>Watch a livestream of the town hall meeting on the San Antonio Express-News' Facebook page.
Five panelists, including researchers and officials in the criminal justice field, will participate in the moderated panel, which will explore systematic inequities in the criminal justice system. They include Josh Brodesky, Editorial Columnist, San Antonio Express-News; Richard Hartley, UTSA Professor of Criminal Justice; Stephanie Stevens, Supervising Attorney, Criminal Justice Clinic, St. Mary's University; Don Tijerina, Bexar County Chief Deputy; and Lori Valenzuela, Judge, 437th District Court in Bexar County.
Discussion topics will include:
Quality of legal representation of the indigent
The dynamics between mental health, drug abuse and incarceration
Diversion programs that move people into treatment programs rather than unnecessary incarceration
Socio-economic inequities and solutions
Bail bond reform and the need to expand the public defender system
The link between education attainment and likelihood of incarceration
Employment programs for newly released prisoners
Francine Romero, UTSA associate professor and associate dean of the College of Public Policy, will moderate the event.
Free event parking will be available in unmarked spaces of lot D-3, beneath IH-35.
The UTSA Department of Social Work will provide 1.5 Continuing Education Units to social workers who attend the town hall.