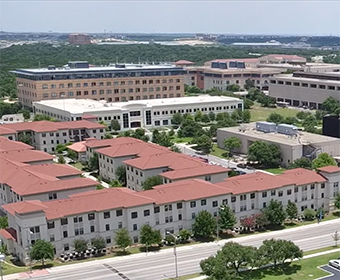 (Aug. 3, 2018) -- The UTSA Department of Public Safety will conduct an emergency training exercise from 9 a.m. to noon, Tuesday, Aug. 7 in the Graduate School & Research Building (GSR) on the UTSA Main Campus.
The university will close the following areas of campus to conduct the emergency training: Cook Rd., Bosque St. the BOS parking lot, entrances to the Tobin Ave. Garage from Cook Rd., as well as walking pathways from the southeast corner of Laurel Village to the Student Union.
Foot traffic from Laurel Village to the Student Union will be diverted to the sidewalks near Brennan Ave. to the tennis courts. Signage will be posted in the immediate vicinity to notify the UTSA community that the exercise is taking place.
"The safety of the UTSA community and our campus visitors is our utmost concern," said Lorenzo Sanchez, UTSA director of business continuity and emergency management. "We appreciate everyone's patience while we conduct the exercise, and we apologize for any temporary inconveniences it causes."