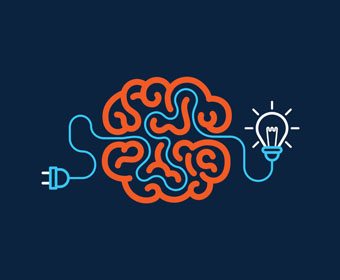 (Nov. 20, 2018) -- Innovation and teaming are mission-critical to UTSA's goals of becoming a great research university, a model for student success, and an exemplar for strategic growth and innovative excellence. To foster a culture that supports and rewards innovation at UTSA, Provost and Vice President for Academic Affairs Kimberly Andrews Espy and Interim Vice President for Research, Economic Development and Knowledge Enterprise Bernard Arulanandam have joined forces to create three new opportunities for UTSA faculty.
These opportunities include a new team award to recognize innovation and impact, funding to support the redesign of key courses, and seed grants to support scholarly research activities that foster transdisciplinary collaborations and partnerships.
"UTSA is an institution of creative, innovative thinkers," said Espy. "These new opportunities will reward visionary, game-changing work that is already taking place, and provide crucial seed funding to help faculty explore innovative ideas—ultimately allowing them to extend the reach and impact of their teaching and scholarship."
Two new programs have been created to support full-time faculty interested in applying pedagogical innovation, or adopting a fresh perspective to high-enrollment, core, gateway, or other high-risk undergraduate courses. Five 18-month Innovative Course Redesign Grants of up $30,000 are being offered to faculty. Additionally, grants of up to $5,000 or $10,000 are available through the Online Core Curriculum Academy for converting a face-to-face course to online or adopting a fresh perspective on an online core course. The deadline to apply to both opportunities is December 1.
As a new addition to the President's Distinguished Achievement Awards for faculty, the Innovation and Impact (I2) Award will recognize a faculty-led team of up to five individuals for an innovative and impactful project in any area relevant to the mission of UTSA—for example, the student experience (e.g., course design/redesign, a new degree, an extracurricular program) or research-related (e.g., a commercialization or other type of intervention impacting a practice or policy). A prize of $1,000 per UTSA employee on the winning team (i.e., up to $5,000) will be awarded. Any faculty member may nominate a team, with nominations routed through the colleges.
Lastly, a new Transdisciplinary Teams (T2) Program will provide seed grants to support scholarly research activities that foster transdisciplinary collaborations and partnerships. The primary goal of these awards is to assemble multidisciplinary teams that will ultimately seek extramural funding, advancing UTSA's Research Excellence initiative. It is anticipated that two grants up to $20,000 will be awarded. Further details on this new program are forthcoming.
"Seeding collaborative research is critical to the advancement of innovative ideas, especially those that have the potential to solve societal grand challenges. Success will require the intersection of multiple fields of inquiry with transdisciplinary teaming," added Arulanandam.
These new programs will complement several long-standing UTSA programs that incentivize or reward innovation, such as the Sawtelle Teaching Innovation Grants, the UTSA Innovation Awards, the OIT Academic Support Solutions Fund and the Richard S. Howe Outstanding Undergraduate Teaching Award.