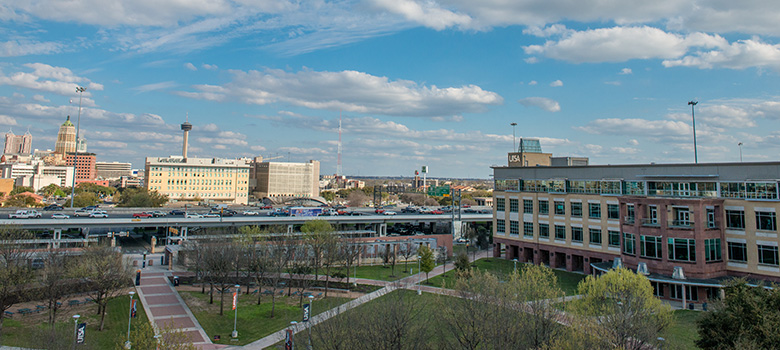 (June 25, 2019) -- UTSA Academic Affairs announces the launch of the San Antonio Workforce Initiative as the next step in the university's commitment to ensuring a qualified and educated workforce. This new initiative will promote continuing education and professional development programs for adult learners to support the city's growing need for a skilled workforce. In addition, it will advance UTSA's capacity to meet the educational needs of San Antonio employers through customized degree and certificate programs in various disciplines. Using accessible, high quality, innovative online instructional formats, as well as traditional face-to-face and hybrid methods, the purpose of this initiative is to accelerate the training of qualified workers to meet the region's skilled employment needs.
The new initiative is complementary to the Expanding Business Education & Career Engagement to the Downtown Campus initiative, a component of which is supporting workforce development by offering select College of Business programs and classes downtown.
"This past spring, we engaged 48 CEOs and their representatives from across San Antonio's economic sectors, to learn directly what our industries need," said Kimberly Andrews Espy, Provost and Senior Vice President for Academic Affairs. "What we learned is that we can up our impact on our city by increasing the number and range of programs to support workers to advance in their current jobs, or to enable those without a college degree to finish and successfully compete for better paying jobs.  This initiative will advance those goals."
As a part of this initiative, Interim Vice Provost for Academic Innovation Melissa Vito today announced two additions to her leadership team. Lisa G. Blazer has been appointed senior associate vice provost for academic innovation, effective July 22, 2019, and will lead the effort.
Blazer has worked at UTSA since 2001 with progressive responsibility in areas including student affairs, financial aid, career center, admissions and enrollment services. She has served as interim vice president for strategic enrollment since April 2018.
In this new role, Blazer's responsibilities will include working collaboratively with UTSA academic leaders and area business partners to facilitate the development of university programs that are aligned to meet the needs of the San Antonio business community.  She will oversee UTSA's non-credit programs that provide professional development and on-going education. Finally, Blazer will be working to increase UTSA's market share of students pursuing master's degrees and graduate certificates to advance workforce needs.
"Lisa has broad experience in connecting various service areas across the university to remove procedural barriers to student success and promote a superior and seamless student experience on our campuses, while also helping UTSA meet its strategic goals. We are excited for her to bring that expertise and spirit of collaboration to help us as UTSA augments our programming, particularly at the Downtown Campus, and our commitment to supporting our community's economic growth by ensuring an educated and skilled workforce," said Vito.
"Just as Lisa has a strong track record in working across the university, she will play a pivotal role in further connecting UTSA with area employers to help them identify and develop personnel, build custom programs to meet their workforce needs, and train and retain their best employees."
Blazer holds a Ph.D. in organizational leadership from University of the Incarnate Word.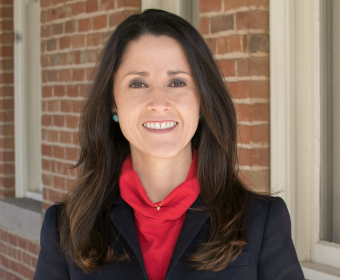 Additionally, Vito announced the appointment of Suzana Diaz Rosencrans as assistant vice provost, effective Aug. 26. Diaz Rosencrans has more than eight years' experience in higher education in the private and public sectors.  Her experience includes leadership management, talent acquisition, quality assurance, coaching and training, as well as online recruitment and operations. She has served as director of online recruitment at the University of Arizona since 2016. During her service at University of Arizona, online enrollment has grown from 150 to 2,100 undergraduate students.
She is pursuing an Ed.D. in Educational Leadership.
At UTSA, Rosencrans will help develop and implement processes to support online student recruitment and enrollment as the university expands its online programs, and will help drive innovative enrollment practices into traditional educational models. 
"We are proud of the first group of students from our nationally ranked online cyber security degree who walked the stage at commencement this spring, and we soon will introduce fully online versions of the multidisciplinary studies degree, with more programs to follow," said Vito. "For our online degree programs to be successful, it is imperative to build a simple and responsive enrollment process in line with our online marketing efforts, and Suzana has considerable experience and success in doing that.
"Working collaboratively, Lisa and Suzana will serve as connection points for these complementary efforts toward workforce development and online programs to help us identify areas of highest opportunity to serve prospective students," said Vito.
More information on the initiative, including task force members, will be forthcoming on UTSA's strategic planning website.