(June 21, 2019) – The UTSA community can learn about products and services available from San Antonio Historically Underutilized Businesses (HUB) at the annual Vendor Fairs. The UTSA HUB Office and Purchasing Department is hosting two HUB Fairs this month on the UTSA Main and Downtown Campuses.
Downtown Campus
Thursday, June 27, 11 a.m. – 2 p.m.
Durango Building River Walk Room (DBB 1.124)
Main Campus
Friday, June 28, 11 a.m. – 2 p.m.
H-E-B Student Union Ballrooms (HSU 1.104/1.106)
UTSA faculty, staff and students can meet vendors from various industries offering products and services such as computer equipment, office supplies, travel accommodations, software, catering, promotional merchandising, medical equipment and supplies, and more.
During the fair, more than 50 HUBs will market their products and services to the UTSA community, ensuring the businesses are given an opportunity to participate in purchasing and contracting processes.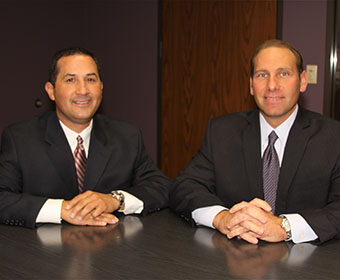 One business with an established relationship with UTSA is The Sabinal Group, a Hispanic-owned HUB that specializes in professional construction services and is located in downtown San Antonio.
The Sabinal Group has worked with UTSA on several projects including the renovation of the Downtown Campus Fitness Center, renovation of the new Fiscal Services offices at the Downtown Campus, restroom renovations in the Student Union, and they have accessed Chaparral Village for leaks and repairs.
"The upcoming HUB Vendor Fair is a great opportunity for general contractors to build new relationships and increase the quality of our bids," said Tyler Albert, project manager, The Sabinal Group. "With these new partners, we will be able to grow and develop together alongside UTSA. It is also an opportunity for UTSA staff to get to know the sub-contractors that they will encounter on a daily basis."