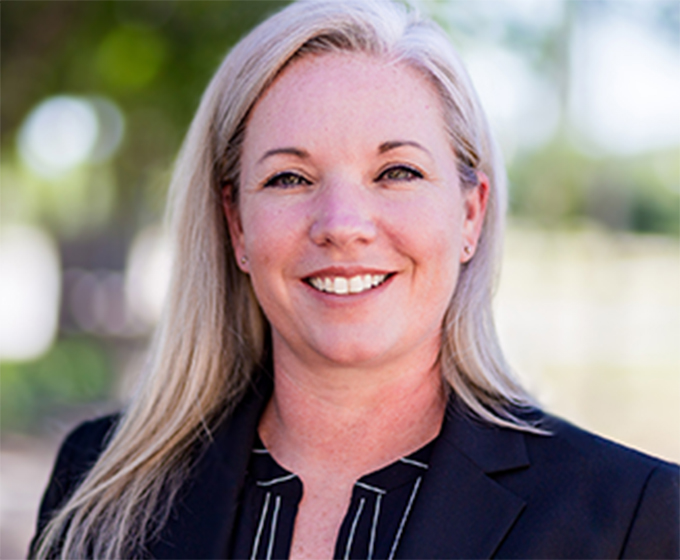 (Aug. 27, 2019) -- She is a retired Army veteran, a mother of seven and working to add college graduate to the list. UTSA Honors College student, Alicia Moreno, is passionate about education and service and believes both are powerful tools that can change the community and the world.
As a non-traditional student, Moreno brings a wealth of knowledge to the classroom. She has both work and life experiences that many of her peers might not have.
The Houston native served in the United States Army for 21 years as a combat medic and later as a paralegal.
After retiring from the military and raising seven children, Moreno decided to start a new journey in higher education as her children pursued and earned degrees of their own.
Moreno admits she was nervous to start a degree program later in life, but didn't let fear take over.
"I hadn't taken classes in 30 years and was worried about taking college math and sitting with students who are younger than me," said Moreno. "It's been a great experience though. We have different paradigms, culturally and generationally, and that changed my conversations at home when I talked with my own children."
Moreno said her children are very proud of her for going after her dream.
Moreno met with Kirsten Gardner, the chair of the UTSA Department of History, and knew UTSA was a good fit. She transferred from Palo Alto College, in the Alamo Colleges District, in the fall of 2018 and is currently a junior majoring in history and American studies.
"I got the feeling that this is very student-driven programming and I jumped in with both feet," explained Moreno, who is a first-generation college student.
Moreno joins a big population of proud Roadrunners who are also first-gens. Nearly half of UTSA undergraduates will be the first in their family to earn a bachelor's degree.
Moreno is thriving at UTSA and is conducting search through an independent study program. She is analyzing historical monuments in the United States and Germany, working with advisors Catherine Clinton and Jerry Gonzalez in the UTSA History Department.
Moreno toured the Southern United States and Berlin for the project and conducted interviews to study how monuments tie into each country's respective histories.
"I look at public memory and public identity and what that says about cultures and society," said Moreno.  
The UTSA student is enthusiastic about topics related to education equity and access and is pursuing a teaching certification as well.
"I'm interested in studying how we define what 'American' is in the United States and teaching children what their identity is in the educational system," explained Moreno.
In addition, Moreno is very in-tune with global issues and has gotten the opportunity to study abroad while at UTSA.
In August 2019, Moreno traveled to Costa Rica with a study abroad program that is part of the fall 2019 Honors College course in Intentional and Sustainable Living. The UTSA Honors College is home to one of the most experiential honors curricula in the country and encourages cultural exploration, service and promotes professional development and research/creative activity.
While in Costa Rica, Moreno experienced a week of living and working in a sustainable, organic farm and yoga retreat in the rainforest at Rancho Margot.
In addition to leaving her mark on the world, she's making an impact in the San Antonio community. Moreno volunteers with Haven for Hope, the Children's Shelter, San Antonio Food Bank, and other agencies in town.
In addition to her volunteerism and coursework, Moreno is involved on campus. She is a senator in the UTSA Student Government Association (SGA) and is a student representative on the university's Inclusive Excellence Advisory Board.
She is the recipient of several scholarships, including the Hewitt Family Annual Scholarship in COLFA, the Distinguished Presidential Scholarship and others.
When asked what advice she would like to share with new students out of high school or those considering starting their academic journey later in life, she had this to say:
"Don't underestimate yourself. You have a lot to bring to the table if you allow yourself to learn from others around you. You'll be enriched by the educational experience, and in turn, you'll enrich the experience because others have a lot to learn from you," replied Moreno.