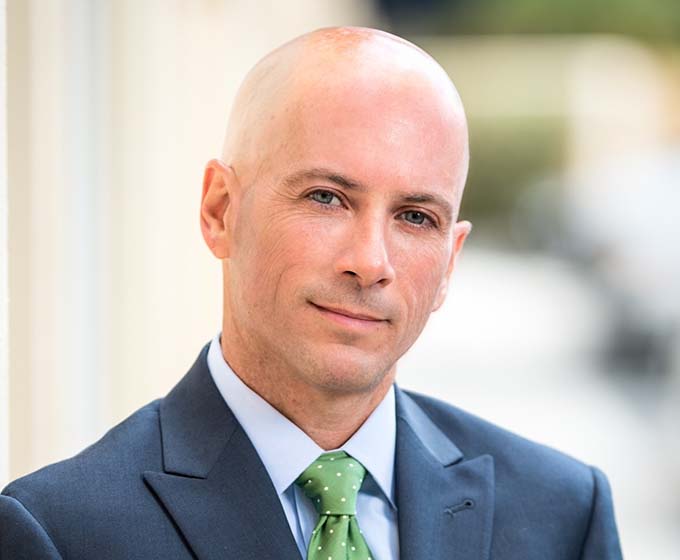 (Aug. 13, 2019) -- UTSA today announced the selection of Juan "Jay" Rosselló as Chief Legal Officer. Rosselló brings 23 years of legal experience to UTSA including 15 years in higher education and NCAA intercollegiate athletics.
As Chief Legal Officer, Rosselló will lead the UTSA Office of Legal Affairs, which is responsible for the management and oversight of UTSA's broad and complex legal portfolio associated with business transactions; federal, state and local regulatory matters; research compliance; athletics; student affairs; employment; litigation; intellectual property; campus safety and security; privacy; and open/public records.

Additionally, Rosselló will provide legal counsel to UTSA President Taylor Eighmy and senior university leadership, and serve as the primary liaison to the UT System Office of General Counsel. 
Rosselló brings a comprehensive understanding and depth of expertise in higher education to UTSA including legal counsel in admissions, academics, athletics and student affairs; accreditation; business, commercial and corporate law; employment and labor law; intellectual and real property litigation; dispute resolution; privacy; regulatory law; risk management; and Title IX and gender equity.
"Jay has an impressive record in a variety of legal settings including public and private universities, private practice, with the NCAA and the U.S. Court of Appeals," said Eighmy. "His professional expertise has equipped him well to serve the UTSA community and to immediately contribute to the key strategic goals and vision of the university." 
Rosselló joins UTSA from Hogan Marren Babbo & Rose LTD in Naples, Fla., where he spent more than two years as a partner, providing legal advice and counsel to public, private, non-profit and for-profit educational institutions, corporations, private equity firms, service providers and other education clients. Previously, he led the law and compliance department at The InfiLaw System, where he represented three U.S. law schools and managed all aspects of the organization's government affairs activities.
Additionally, Rosselló served for six years as the Director of Legal Affairs and Enterprise Risk, Ethics and Compliance at the National Collegiate Athletic Association (NCAA). While with the NCAA, he supported the business and commercial initiatives of the Association, and provided guidance on rules infractions and related investigations, student-athlete eligibility and reinstatement determinations, and compliance audits and reviews.
Prior to that, he served as associate general counsel at West Virginia University, offering a broad range of legal services including drafting, negotiating and reviewing contracts, agreements, and internal policies and procedures, and representing the interests of the university before federal, state and local agencies.
His career also includes two years each as an associate in the business practice at Bingham Dana LLP in Boston and as mergers and acquisitions counsel at Nortel Networks in Nashville.
Rosselló received his B.A. in political science from Yale University where he graduated with high honors. He earned his law degree from the Georgetown University Law Center in 1996 before going on to serve as a judicial clerk for the Hon. Levin H. Campbell, a senior circuit judge in the U.S. Court of Appeals for the First Circuit. He also holds a master in business administration from Suffolk University's Sawyer School of Management.
Rosselló begins his new role at UTSA on September 1.