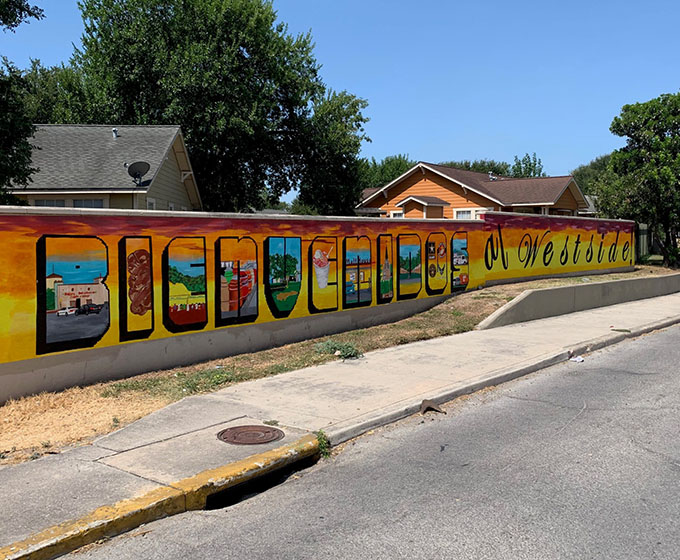 (Aug. 20, 2019) -- To further realize its vision to provide world-class educational, economic and cultural opportunities to underserved communities in San Antonio's urban core, The University of Texas at San Antonio (UTSA) today announced its intention to establish a community center in San Antonio's historic Westside neighborhood. The new center will serve as a hub for UTSA to foster meaningful relationships with Westside residents and business owners that drive educational access, lifelong learning and economic opportunity.  
UTSA is actively pursuing a prime location where area residents and their families can receive a variety of potential services including after-school tutoring, college admissions advising and preparation and, longer-term, adult education programs to encourage lifelong learning. The university will partner with Westside community groups and organizations to help shape the center's services.
To support small business owners, the center will serve as an access point for entrepreneurs who want to work with UTSA. The university has a longstanding tradition of supporting Historically Underutilized Business (HUB) vendors. The UTSA Institute for Economic Development also offers an array of services to foster growth of small and medium-sized businesses.
"UTSA is committed to improving the quality of life of San Antonians by providing increased access to educational and economic mobility," said UTSA President Taylor Eighmy. "This community center will serve as a model for how we extend our connections deeper into San Antonio's neighborhoods to provide access to education, university services and other programs."
To support the Westside neighborhood's rich cultural traditions, the center will also collaborate with the City of San Antonio, City Council District 5 and local community leaders to promote arts and culture programming.
"This is a phenomenal opportunity for UTSA, our west side neighbors and community leaders to collaborate in a mission of preservation with positive growth," said Kristi Villanueva, president of the West San Antonio Chamber of Commerce. "This joint effort will further a strong economic driver for current and future west side neighbors."
As part of its master planning process, UTSA is working with the National Association of Latino Community Asset Builders (NALCAB), a nationally recognized non-profit organization specializing in research and data-driven strategies to support equitable neighborhood development.
NALCAB is currently undertaking a research study on the issues impacting vulnerable populations near the UTSA Downtown Campus. The results of that study will help the university shape the programming at its new community center and the campus.
UTSA expects to identify the location for the center in the coming days and begin offering programming and services later this Fall.