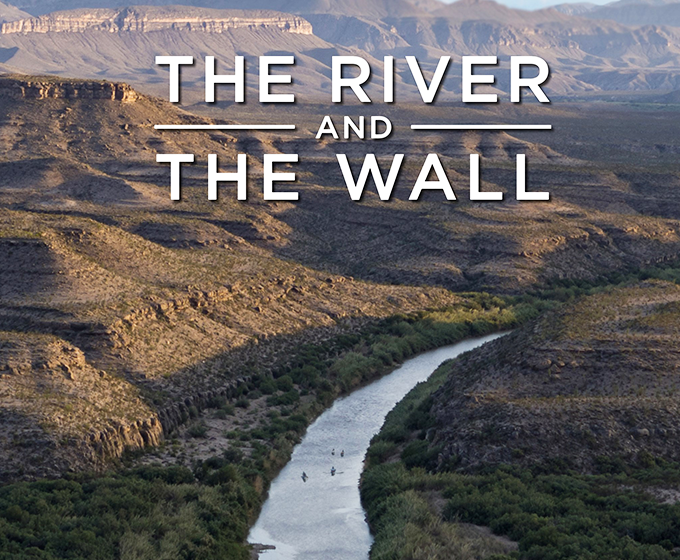 Oct. 9, 2019 — The UTSA Dreamers Resource Center will present a special screening of the Texas-based documentary film The River and the Wall, followed by a panel discussion, Thursday, Oct. 10 at 5:30 p.m. in the Student Union's Retama Auditorium (SU 2.02.02) on the Main Campus.
The film follows five friends as they travel 1,200 miles on horses, mountain bikes and canoes along the Texas border from El Paso to the Gulf of Mexico while they document the impact of the border wall on the environment, wildlife and local communities.
⇒ Learn more about UTSA's special screening of "The River and the Wall."
⇒ Explore the  UTSA Social Justice Film Series.
The panel discussion immediately following features special guests U.S. Congressman Will Hurd, film director Ben Masters and film producer Hillary Pierce, along with Jill Fleuriet, associate dean of the Honors College. The panel will be moderated by John Phillip Santos, the University Distinguished Scholar in Mestizo Cultural Studies. 
WATCH A TRAILER OF THE FILM

"This event provides the UTSA community a unique opportunity to engage in critical conversations about the ecological, economical and humanitarian implications of having a wall along our Texas-Mexico border," said Courtney Balderas, assistant director of the Dreamers Resource Center. "It is a conversation that crosses disciplines and has the ability to bring people together."
Part of the UTSA Social Justice Film Series in coordination with the Dreamer Center, the event is free and open to the public. Visitor parking is available in the Ximenes Avenue Garage.