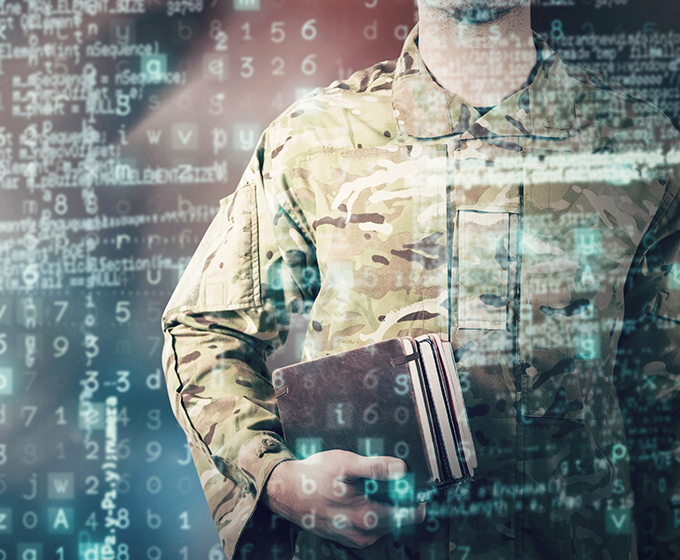 Nov. 5, 2019 — UTSA's commitment to the success of its growing military-affiliated student population has been recognized by Military Times. The Best for Vets: Top Colleges 2020 places UTSA in the top 10 institutions in the state and 57th in the nation among the 134 best four-year institutions for veterans and their families to earn a college degree. 
The Best for Vets ranking considers factors that make an organization a great academic fit for service members, military veterans and their families. Military Times surveys hundreds of colleges and universities from across the country and evaluates them based on five categories: policies related to military and veteran students, military-supportive university cultures, student support, academic outcomes and cost/financial aid. Standalone student-veteran centers, enrollment, GI Bill gap coverage, and tuition assistance eligibility are among other factors that are considered. 
UTSA has been a longtime leader in ensuring success for its student-veterans. For years the university has provided various networks, services and programs for its military community, including the Veterans Certification Office, the VetSuccess on Campus program and the Student Veterans Association. The university has also been recognized for its first-class ROTC programs in addition to the comprehensive counseling and financial assistance provided to student-veterans. 
---
⇒ Explore UTSA's Office of Veteran and Military Affairs.
---
UTSA has made tremendous strides to serve its military-affiliated students in the past year. Most notably, the university consolidated its many veteran services within the new Center for Military Affiliated Students, located on the first floor of the John Peace Library, to guide UTSA's military community to network, socialize, discover benefits and more easily navigate the university. Priority registration for veterans, an online certification application process, and a tailored Orientation session for new students from military backgrounds have been introduced as well. 
Shaping a culture where student-veterans succeed has also become a major focus at UTSA. The Office of Veteran and Military Affairs was instrumental in crafting cross-cultural considerations training that educates both veterans and UTSA faculty and staff members on the uniqueness of each culture. The VMA office has also established beneficial partnerships with organizations like Mission United, the Texas Veterans Commission, Disabled American Veterans and the U.S. Department of Veteran Affairs to provide military-affiliated students with basic needs, financial assistance, job and interview training, mental health services, legal support and benefits-related support. 
"We are very proud to be on this year's Best for Vets ranking. This recognition for UTSA is another milestone as we continue to build up our infrastructure for student-veterans and all military-affiliated students," said retired Air Force Col. Lisa Carrington Firmin, associate vice president for veteran and military affairs at UTSA. "That is what we are all work so hard for—ensuring that our veterans have the tools and resources that they need to be successful." 
Earlier this year Victory Media named UTSA the No. 6 Military Friendly School in the nation. 
About 15% of UTSA's total student population—or 5,000 students—are active-duty military members, veterans, reserves/guard, ROTC and their family members.