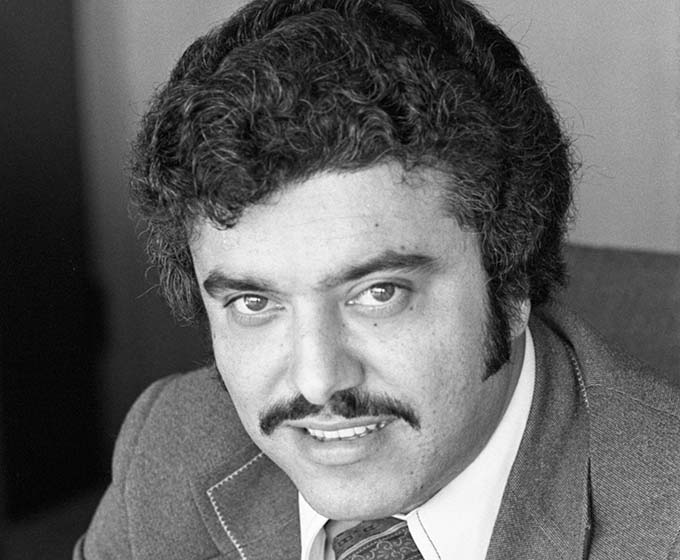 Nov. 6, 2019 — Frank Pino Jr., professor emeritus in UTSA's Department of Modern Languages and Literatures, passed away on Oct. 10 at age 76. Considered one of UTSA's founding faculty members, Pino served 39 years on the faculty until his retirement in 2012. 
Recruited by former UTSA faculty member Tomás Rivera, Pino joined UTSA's Division of Foreign Languages in 1973 as an associate professor. He served in various administrative roles, including 16 years as director of the Division of Foreign Languages, where he also taught upper-level and graduate classes in Hispanic culture and literature, including Chicano literature. 
"We remember Dr. Frank Pino mostly as one of the longest serving faculty members in our department," recalled Marita Nummikoski, associate professor and most recent past chair of the Department of Modern Languages and Literatures. "The department faculty used to call him the oral historian of the university, as he was always referring to the early years of UTSA. Most of the programs we now have in the department were created under Dr. Pino's leadership. He was an advocate of communicative language teaching and issues of Spanish heritage students. He loved his students, and students loved him. He was especially interested in teaching Mexican American Literature and History of Ideas, two courses he had created." 
He met his future wife, Barbara Gonzalez-Pino, in 1975 when she was hired as an assistant professor jointly appointed in the Division of Education and the Division of Foreign Languages. They married after 10 years of working together in a variety of capacities. After retiring as active faculty, together they participated in UTSA's Retired Faculty Association until recent years. 
Pino was involved in the civil rights movement and in the field of Chicano literature, creating short stories and poetry of his own in both English and Spanish. 
"He was always very interested in social justice issues and sought to expand diversity and fair treatment in every setting," recalled Gonzalez-Pino. "He also sought to broaden the study of languages beyond literature so that students of Spanish heritage could have additional advanced applications for their knowledge and skills." 
He was also active in several professional organizations and community groups, such as El Patronato de la cultura Hispanoamericana, the University Roundtable, Sembradores of San Antonio and the International Black and White Ball. 
"Connections with the community were important to him as well," Gonzalez-Pino said of her husband. "He was an outgoing person with many friends and was someone who influenced many students and others in the community through his broad participation in it."  
Pino served on the faculty of Michigan State University prior to coming to UTSA. He held bachelor's and master's degrees from Arizona State University and a Ph.D. in Romance languages from Northwestern University.