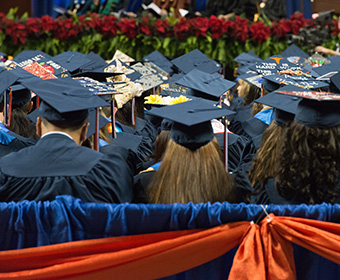 Nov. 6, 2019 — A handful of groups of Roadrunners will be getting a head start at celebrating their academic accomplishments before the official Fall Commencement ceremonies get under way in December.
Some student organizations and UTSA colleges regularly hold pregraduation events and ceremonies for their graduating students.
Here is a list of the special graduation ceremonies that will be observed during the fall semester:
Ujima
Sunday, Dec. 1, 11 a.m.–1 p.m.
H-E-B Student Union, Ballroom 2 (HSU 1.106), Main Campus 
The Ujima ceremony celebrates and highlights the excellence and accomplishments of students who identify as black or African American.
Ujima stands for collective work and responsibility. The ceremony recognizes students' dedication and persistence to get to graduation. 
The Black Student Leadership Council hosts this celebration to uplift students as they prepare to embark on a new journey.
---
Ring Ceremony

Monday, Dec. 2, 6–8 p.m.
H-E-B Student Union, Ballrooms 1/2 (HSU 1.104/1.106), Main Campus 
Students who have reached their junior year and alumni can receive their official ring in the presence of friends, family and university dignitaries at the official Ring Ceremony, held each semester. Eligible ring recipients receive an invitation for the ceremony in advance of the event. Attendance is free for ring recipients and up to two guests.
---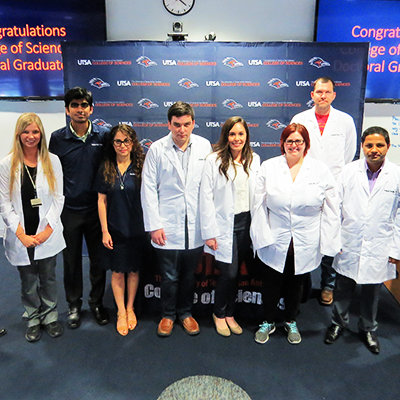 College of Sciences Ph.D. Graduate Reception

Thursday, Dec. 12, 2 p.m.
Biotechnology, Sciences and Engineering Building (BSE 2.102), Main Campus 
This ceremony recognizes and honors College of Sciences Ph.D. graduates who have completed all requirements toward earning their doctoral degrees.
Doctoral graduates are each recognized and receive a special gift from the college.
---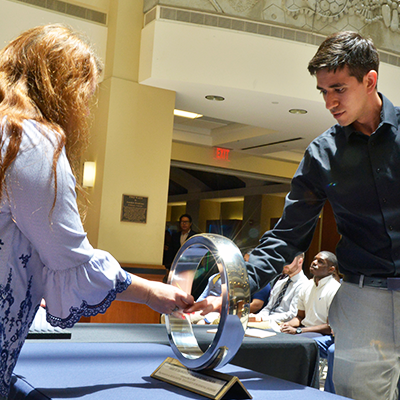 Order of the Engineer

Sunday, Dec. 13, 1 p.m.
Biotechnology Sciences and Engineering Building, Atrium (BSE 1st Floor), Main Campus 
Graduating seniors take an oath and then receive an Order of the Engineer ring from another order alumni member.
They also sign a guest book and receive a certificate.
---
Honors College Stole and Laurel Ceremony

Sunday, Dec. 13, 5 p.m.
Student Union, Retama Auditorium (SU 2.02.02), Main Campus 
Honors College students will be presented with their stoles to wear to Commencement. 
The Honors College provides stoles only to students who are eligible to graduate with honors.
There is no fee for the stole. Seating is limited and tickets are required.
---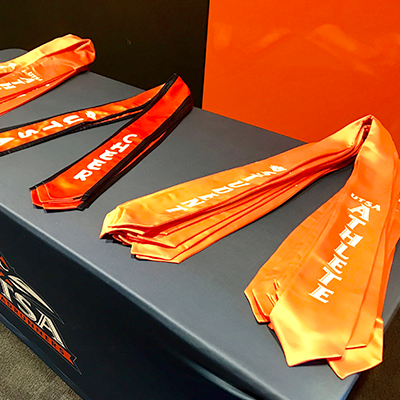 Student-Athlete Graduation Celebration

Saturday, Dec. 14, 4:30–6 p.m.
Student Union, Denman Ballroom (SU 2.01.28), Main Campus 
This event is a celebration recognizing all student-athletes and cheerleaders graduating in December. Each graduate will receive a stole to be worn at graduation. Student-athletes and cheerleaders are invited to invite guests to the ceremony, where UTSA Athletics will highlight their successes both in the classroom and within their sport.