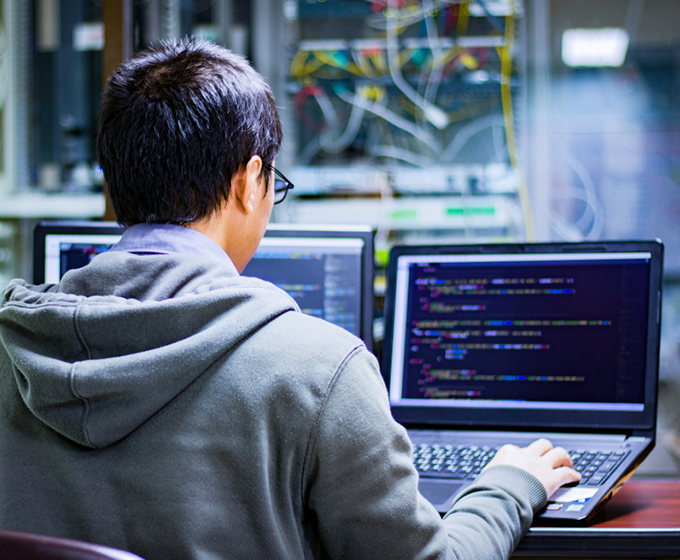 Dec. 13, 2019 — Intelligent.com, an independent leader in coverage of education advancement, has ranked UTSA's online cybersecurity degree program 15th overall in the nation and first in the nation in providing academic support for students pursuing a cybersecurity degree online. UTSA's online cybersecurity program also ranked first overall in the state of Texas.
"We are especially proud of this program, since it balances two critical values of UTSA—access and excellence," said Melissa Vito, interim vice provost of academic innovation at UTSA. "Our ranking accurately reflects the strength and depth of this program, and as we built the online program, we made sure that quality was front and center. 
The report evaluated 105 programs that could be fully completed online. Each program was assessed on its program strength, online readiness, return on investment, cost and student engagement. Only 58 institutions made the final ranking.
---
"We are especially proud of this program, since it balances two critical values of UTSA—access and excellence."
—MELISSA VITO, Interim Vice Provost of Academic Innovation

---
---
UTSA's unique online cybersecurity B.B.A. program contextualizes the role of cybersecurity within the greater business landscape. By building a general knowledge of business alongside highly marketable cybersecurity skills, students who complete the program are prepared to protect and defend valuable information, data and assets, while also better understanding the dynamic relationship between cybersecurity and an organization's greater goals. The courses hone industry-aligned skills as students learn about digital forensics, secure design, and detection from top-tier faculty.
"Our online format clearly extends the opportunity to enroll in a top program to students who could otherwise not come to campus," Vito said.
In addition to offering a program that can be fully completed online and accepts previous college credit, UTSA's support of these students has been highly acclaimed. Faculty access, real-time mentoring from online coaches, and a customized experience tailored to each student's personal needs and career goals have all been critical areas of focus. Partnering with the University of Texas System's innovation department, the online B.B.A. program is supported by Total Educational Experience, a web-based learner platform that guides students on personalized journeys throughout their lifetime. Students earn badges and micro certificates along the way, providing additional relevance to the job market.
The online degree program is a comprehensive extension of UTSA's highly touted cybersecurity offerings, which were previously ranked first in the nation by the Ponemon Institute, based on a survey of IT executives. The university's academic and research programs in cybersecurity have been recognized for excellence by the National Security Agency and the Department of Homeland Security. Graduates of UTSA cybersecurity programs have gone on to work at security firms as well as government agencies like the NSA, CIA and FBI and for major business corporations such as USAA, Rackspace and H-E-B.
More than 150 students are currently enrolled in the online B.B.A. program, which is offered through the UTSA College of Business and supported administratively by UTSA Online Programs in the division of Academic Innovation.