Dec. 16, 2019 — The Henry Ford Academy: Alameda School for Art + Design is bringing its nationally recognized educational program to UTSA's Downtown Campus beginning Jan. 6.
Due to the City of San Antonio's extensive renovation of the Alameda Theater complex, where the Alameda School is currently located, an appropriate, temporary learning space was needed. The high school will move to UTSA over the winter break and kick off 2020 in its new home.
Although this is a temporary move for 18 months, it is a win-win for both the school and UTSA.
"Attending high school on a university campus is a tremendous opportunity," says Jeremiah Montez, superintendent/principal of the Alameda School. "It has the potential to provide Alameda School students with the motivation, focus and a new appreciation for what college can provide and what it takes to succeed. Frankly, we also hope it will increase the number of our graduates who become Roadrunners."
---
The new partnership is strongly aligned with UTSA's efforts of connecting with San Antonio's Westside community.
---
---
The new partnership is strongly aligned with UTSA's efforts of connecting with San Antonio's Westside community. UTSA is grateful for the City of San Antonio facilitating the relocation of the Alameda School to the Downtown Campus.
The school will have both dedicated and shared spaces in UTSA's Buena Vista and Frio Street buildings, where current university faculty and students can plan to interact with the 115 young creatives and learn from and contribute to the UTSA community.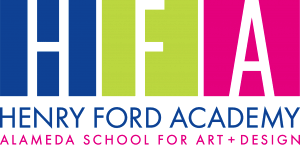 At the Alameda School, students prepare for college, careers and innovative thinking. Creating such strong student personal and academic outcomes requires engaging learning experiences. Community connectedness and a strong arts focus that encompasses fine art, design and performing arts are ways to excite and motivate students.
No art portfolio or auditions (or tuition) is required to attend the school, yet the HFA: Alameda School students have gone on to win honors at the national level and pursue college programs and careers in the arts.
There's an intentional effort to connect work products—whether fine art, design or performance—with informed social commentary and critical academic growth. One of the school's signature programs, the Senior Mastery Process, includes a research project during an internship at a local workplace.
HFA: Alameda School is going to be a great asset and addition to UTSA's learning community. Be sure to give the staff and students a wave on campus, follow the school's progress on Instagram (@alamedaartdesign), and tell friends about the UTSA/HFA: Alameda School partnership.