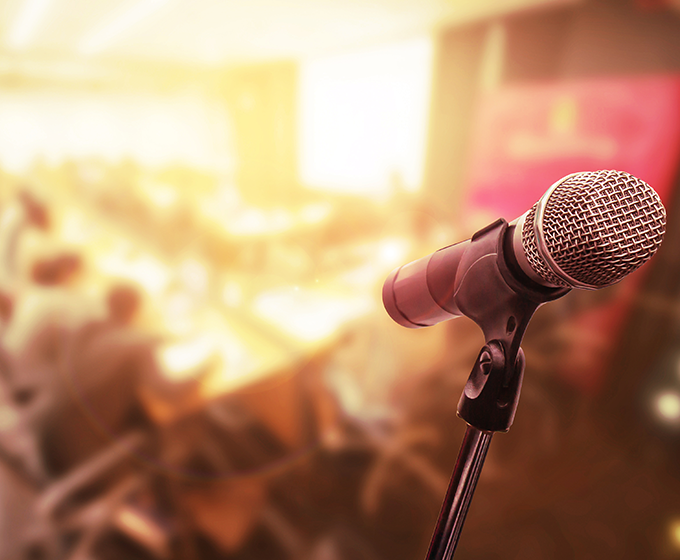 JANUARY 15, 2020 — All UTSA faculty, staff and students are invited to attend open forums in January and February featuring finalist candidates for the dean of the College of Liberal and Fine Arts. 
Reporting to the provost and senior vice president for academic affairs, the dean will serve as the chief academic officer for the College of Liberal and Fine Arts with responsibility for developing a comprehensive, ambitious, and dynamic vision for the college's future. 
The new dean will play a critical role in effectively aligning the departments that now comprise COLFA; articulating and implementing a strategic plan; and guiding the college through the process of creating a refined identity, increasing its academic culture of excellence and strengthening external partnerships to advance research, scholarship and creative activity and community impact. 
---
⇒ Explore UTSA's College of Liberal and Fine Arts.
---
During the forums, candidates will give an overview of their qualifications and discuss their vision, followed by a Q&A session. 
All forums will be held on the Main Campus. Information on the individual candidates as well as candidate surveys are available online. UTSA authentication is required to view all candidate information. 
Candidate 1

Wednesday, Jan. 22
8:45–9:45 a.m.
John Peace Library
Assembly Room (JPL 4.04.22)

---

Candidate 4

Wednesday, Feb. 5
8:45–9:45 a.m.
Main Building
Regents' Room (MB 3.106)

---

Candidate 2

Monday, Jan. 27
8:45–9:45 a.m.
John Peace Library
Assembly Room (JPL 4.04.22)

---

Candidate 5

Monday, Feb. 24
8:45–9:45 a.m.
John Peace Library
Assembly Room (JPL 4.04.22)

---

Candidate 3

Monday, Feb. 3
8:45–9:45 a.m.
Main Building
Regents' Room (MB 3.106)

---

Candidate 6

Wednesday, Feb. 26
8:45–9:45 a.m.
Biotechnology Sciences and Engineering Building
Multipurpose Room (BSE 2.102)

---