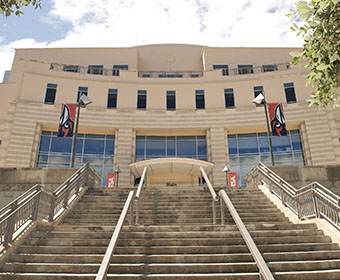 FEBRUARY 26, 2020 — Editor's note: The following message was sent today on behalf of Dr. Lisa Montoya, vice provost for global initiatives and senior international officer, to all faculty and staff.

You are probably aware of the ongoing news about the coronavirus outbreak. On Monday, Feb. 24, the U.S. Centers for Disease Control and Prevention issued a Level 3 Warning, its highest alert, recommending travelers avoid all nonessential travel to South Korea.
Under UTS 190 International Travel Policy, it is the responsibility of University of Texas System institutions to assess the health, safety and security risks of university-sponsored international travel, with special consideration for high-risk travel. This includes travel to locations where the CDC has issued a Level 3 Health Notice Warning.
With that in mind, all proposed travel to South Korea by UTSA faculty, scholars, students and staff must be reviewed by the university's International Oversight Committee prior to making travel arrangements. UTSA and UT System-sponsored travel is any educational or business travel that is sponsored, administered, organized or conducted as a UTSA or UT System representative, regardless of credit or funding.
---
⇒ See UTSA's information page with regular updates on coronavirus monitoring.
---
The CDC has also issued a Level 2 Health Notice Warning for Japan and Italy, recommending travelers take increased precautions when traveling to those countries. For this reason, all UTSA student travel to Japan and Italy must be approved by the IOC. Faculty and staff travel will require approval through the appropriate dean or vice president and submission to the IOC chairperson for review and final approval.
UTSA faculty, scholars, students or staff who wish to travel to South Korea, Japan, Italy or any other country on the UTSA Restricted Regions List should submit their travel request a minimum of 30 days in advance of any travel purchase. If you have questions about the process, please refer to the UTSA International Travel Process page, call Global Initiatives at (210) 458-7211 or email global@utsa.edu.
Also, anyone who has travel planned but not yet in progress to any country affected by the coronavirus outbreak should contact Global Initiatives because travel previously was approved by the IOC may be subject to additional review if there is potential for an increased health risk.
Thank you for your attention to this matter and for your support of the well-being and safety of our Roadrunner community.