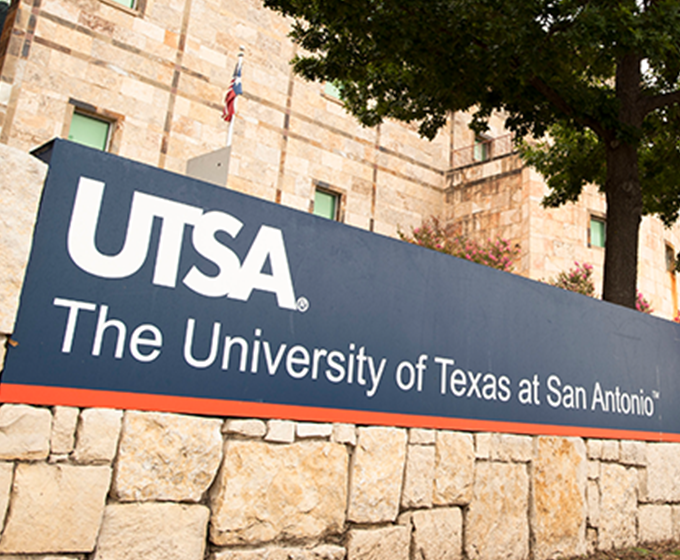 MARCH 11, 2020 — Editor's note: The following message was sent via email today from Vice President for Business Affairs Veronica Mendez to all faculty and staff:
Today, President Eighmy announced new preventative measures related to coronavirus. Read the full announcement on UTSA Today. I am writing to let you know how these actions will impact you, our faculty and staff. 
First, it is important to note that there are no reported cases of coronavirus in the UTSA community at this time. These measures are being taken out of an abundance of caution to help protect our campus community. By putting these policies into place now, we provide our community with the best chance to remain safe. 
Campuses Remain Open 
We have a responsibility to provide services that support academic continuity and student success. As such, it is imperative that we continue to provide services to our students. UTSA campuses will remain open and business operations will continue as usual. Services, offices, dining and retail locations will remain open and available to the campus community. 
At this time, employees should continue to report to work as usual at your designated locations. 
Spring break hours will continue through next week with all classes cancelled. Students will begin virtual course instruction on Monday, March 23. While many students will not be on campus during this time, we will ensure services are available to them in support of their academic success. 
Travel Guidelines 
All university-sponsored international travel must be approved by the Office of Global Initiatives. This requirement applies to all trips currently scheduled, as well as any new trips in the planning stages. 
At this time, there are no restrictions regarding domestic business travel. Please carefully evaluate any planned trips to areas in the United States with a high number of coronavirus cases. IOC will monitor domestic business travel to high impacted areas. 
Although UT System and UTSA cannot restrict personal travel, all Roadrunners are strongly discouraged from personal international travel to areas with active community COVID-19 transmission. Your decision to travel to these areas for personal reasons may impact your ability to return to campus and to your regular professional or educational activities. In the coming days, we will provide a process to self-report personal travel. 
Travelers showing symptoms or feeling sick after returning from these areas will be required to self-isolate and self-monitor symptoms for 14 days. 
Read the full travel guidelines online. These guidelines may be updated if circumstances change. 
Good Hygiene and Social Distancing 
It's critical that we all practice good hygiene and social distancing. Most importantly, stay home if you are sick. 
Avoid large gatherings. Consider if large events can be moved to a virtual delivery. Refer to FAQs. 
Avoid close contact with people who are sick. Maintain a distance of at least 6 feet between yourself and anyone who is coughing or sneezing. 
Wash your hands frequently and avoid touching your eyes, nose and mouth. 
Use hand sanitizer and surface wipes liberally, taking advantage of stations placed around UTSA's campuses. 
Learn more about social distancing practices on the coronavirus webpage. 
The University of Texas System's Office of Employee Benefits is closely monitoring activity around the coronavirus. Special arrangements have been made regarding health benefits. More information on coronavirus and your employee benefits is available online. 
Student Employees 
Many of you employ students in your offices. We encourage you to talk to your student employees to determine if they plan to continue coming to work once virtual course instruction begins. Begin reviewing available tasks and assignments to determine if your students may be able to work remotely. More guidance on how to proceed with student workers will be provided in the coming days.
For full information on the coronavirus, please refer to the university's coronavirus webpage. UTSA continues to carefully monitor the outbreak, with the health and well-being of the campus community as our highest priority.