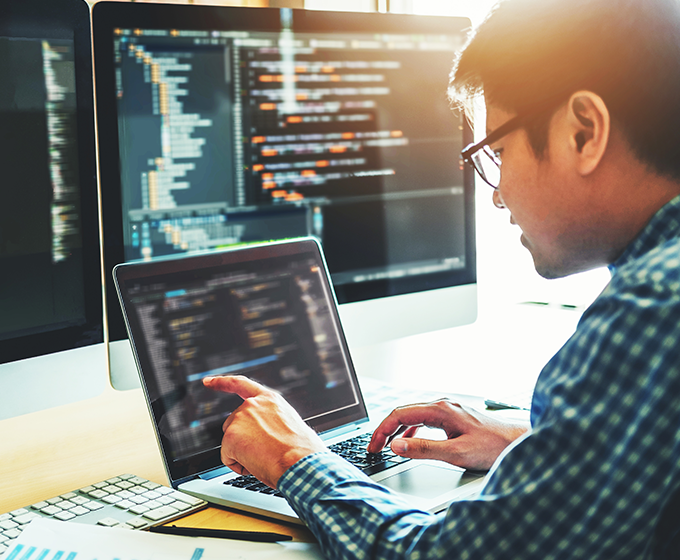 MARCH 9, 2020 — For the second year in a row UTSA will receive an in-kind software license estimated at $2.5 million from Petroleum Experts, a Scottish company. The software will continue to facilitate the study of the geometry of rock deposits in the subsurface while also helping students and researchers better identify underground fluids, such as groundwater, oil and gas. 
Known as MOVE, the software has a variety of applications in the oil and gas industry. Over the past year UTSA faculty members and students have been leveraging the software to explore structural geological characteristics. The software provides visualization and modeling techniques to determine rock stress directions associated with the development of faults. It also includes a complete structural modeling and analysis tool kit with 3D Kinematic features to work through geological time and to help geologists better reduce risk in their structural models. 
Alexis Godet, an associate professor in UTSA's Department of Geological Sciences, has been leading the university's efforts to test, use and teach the software to undergraduate and graduate students. 
"The software has been instrumental for the visualization and interpretation of 3D seismic data obtained in a heavily faulted region of South Texas," said Godet. "The next step is to leverage the modelization tools of MOVE to test the capacity of these faults to conduct fluids or compartmentalize reservoirs." 
The Department of Geological Sciences has deep research experience in geoinformatics, geology, geophysics, paleoenvironment reconstruction, polar and climate sciences, and water cycle science. Petroleum Experts' gift, valued at $2,543,000, will continue to improve student success and preparation for the workforce, and develop innovative research projects for remote sensing and natural resources. 
"I am so grateful for this continued commitment from Petroleum Experts," said Hongjie Xie, chair of the department. "This important technology helps ensure our graduates will be well-equipped to compete in the job market."