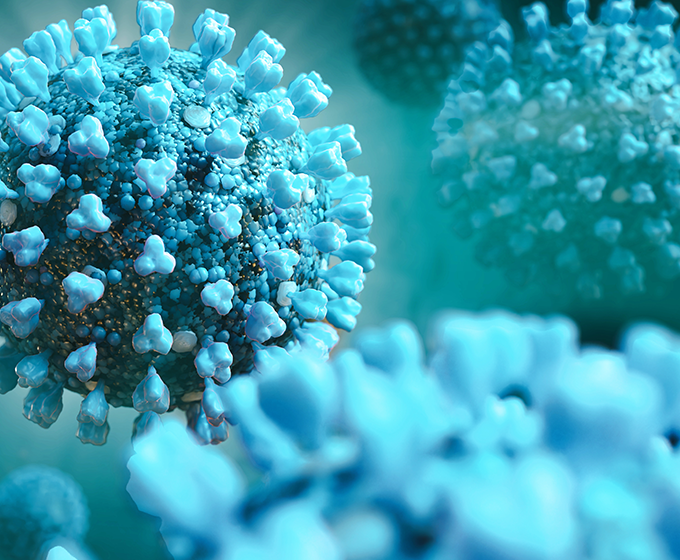 April 28, 2020 — The Graduate School at UTSA in partnership with the Office of the Vice President for Research, Economic Development, and Knowledge Enterprise will host the COVID-19 Transdisciplinary Team Grand Challenge, launching in May.
The challenge was designed to unite UTSA graduate students from a wide range of academic programs to work with community partners while problem-solving the many issues created by the pandemic. In light of the uncertain circumstances caused by the COVID-19 pandemic, researchers around the globe now face the challenging task of solving myriad problems associated with its impact. Issues of this magnitude cannot be solved by researchers in an individual discipline alone. Instead, solutions will be best resolved by transdisciplinary scholars who bring a wider perspective and background to the table.
"Students will develop proposals for transdisciplinary concept projects to tackle issues stemming from the pandemic," says Ambika Mathur, vice provost and dean of The Graduate School. "We are excited to see the innovation and academic excellence of our Roadrunner family come together."
"We need to cultivate the next generation of researchers," added Bernard Arulanandam, vice president for REDKE. "By partnering with The Graduate School on this opportunity, this is a great way for students to engage with the knowledge enterprise and address a real-world challenge. Innovation can often come from adversity."
---
⇒ The initial deadline for students who wish to participate is May 15, 2020.
---
The transdisciplinary nature of this challenge makes it an exciting task, allowing UTSA students to work with other master's and doctoral students at the university to address the very real problems facing society today. The top three winning teams will be granted individual scholarships and travel awards to attend a domestic conference in the next academic year.
Project proposals can cover a wide variety of topical areas, including economic or societal impacts, vaccine and treatment development, the preservation of civil and human rights, cybersecurity, communication strategies, scientific approaches toward understanding the biology of the infection, etc. Teams should include at least two discipline fields and have three to five student members per group.