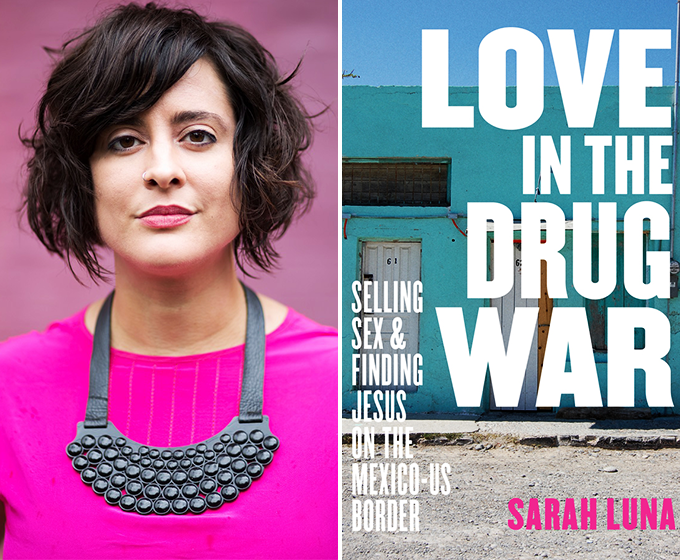 ---
ROADRUNNERS YOU
SHOULD KNOW

---
APRIL 3, 2020 — During her freshman year at UTSA, Sarah Luna '03 dove into studying the dead and later cofounded the group Ladies Incensed by Patriarchal Society. She also joined the anthropology club, volunteered at the Center for Archaeological Research and connected with Professor Laura Levi, who later led a study that took Luna to Belize. 
Now Luna has taken that same drive and determination to Tufts University as an assistant professor of anthropology and is publishing her first book, Love in the Drug War: Selling Sex and Finding Jesus on the Mexico-U.S. Border, slated to release on April 14. 
Her journey from the Southeast Side of San Antonio to the classrooms of her Massachusetts university was driven by her curiosity about other people, her questions about faith and religion and later her desire to teach. She credits anthropology for changing her worldview in profound ways. 
---
"I had been exposed to one version of the truth, then I learned about all these places and cultures, and I learned other truths."
---
---
A first-generation student, Luna earned a scholarship to attend college and live on campus, but she still drove to her parents' house each weekend.
She found a support system at UTSA, though, in her professors while visiting them during office hours and getting to know them outside the classroom. She also met another student in the dorms who became her best friend. 
"I came from a very conservative and religious family," she said. "A lot of the ideas I was being exposed to were really different. I had been exposed to one version of the truth, then I learned about all these places and cultures, and I learned other truths." 
Later, field work took her to Mexico, where she learned of a prostitution zone. She decided to find a way to gain access so she could interview and study the women there.
In the end it was her family's connection to the church that helped her connect to a group of missionaries who traveled to Mexico to work in the prostitution zone, convincing women to leave sex work and all that came with it behind. 
---
---
The ethnographic research Luna later conducted over 2008–2009 in Mexico became the basis of her book. Her study took her into the prostitution zone with sex workers and missionaries where she uncovered what she calls "revelatory relationships of love and obligation," and she explores the intersection of love, intimacy and reciprocity. 
She was excited to see the book's cover, which uses a photo she took in La Zona and incorporates the color rosa Mexicano, or Mexican pink.
"Before she died, my grandmother crocheted a baby blanket for my future child, and I told her that if I didn't end up having children, I'd wrap my first book in it," Luna says. "I didn't end up having children, so I've got to keep my end of the bargain and wrap my book in the blanket once it arrives. This bundle of joy has taken more than a decade of intense labor to be birthed."