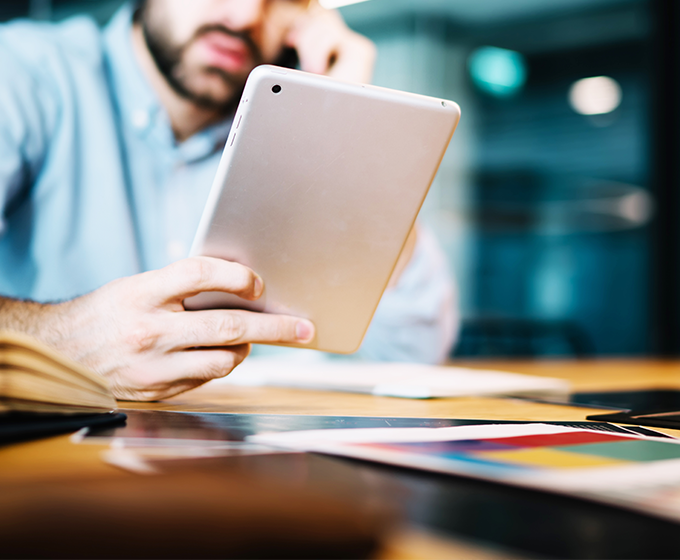 MAY 12, 2020 — Today UTSA has launched Career in Focus, a workforce initiative in direct support of San Antonio citizens facing widespread job instability due to the pandemic. Core to the initiative is a series of free and discounted online career advancement courses intended to help San Antonians, particularly those recently furloughed and unemployed, sharpen their skills and explore potential new careers. 
"UTSA has always served as a driver of economic prosperity and social mobility for the city of San Antonio and Bexar County," said President Taylor Eighmy. "Now, more than ever, the university is in a position to help our city's workforce regain its footing in the face of unprecedented unemployment rates and financial insecurity." 
UTSA will offer two special summer career advancement programs, all fully online and many completely free of charge. Participants are not required to have a college degree to enroll. 
---
"Now, more than ever, the university is in a position to help our city's workforce regain its footing."
---
---
"So many of our city's workers are facing job insecurity right now," said Ambika Mathur, vice provost and dean of The Graduate School at UTSA. "But our dramatic lifestyle changes do provide an opportunity to reevaluate one's career and learn transferable skills. Participating in these programs indicates to employers that you are motivated to add new competencies to your professional toolbox." 
Elements of the initiative: 
Job Jumpstart: This program boasts courses that focus on building and refining job skills to help individuals successfully reenter the workforce, particularly in the service, hospitality and retail industries.
Courses are 100% online.
The series includes 10 free, self-paced courses, and 24 instructor-led six-week courses offered at a discounted rate of $75.
Course topics include website development, project management, accounting, health care, coding and more.
Students can enroll in up to six courses throughout the summer term.
Upon completion of each course, students earn a professional certificate.
Career Builder Badges: These are short, competency-based classes that result in earning a "microcredential" digital badge that can be applied to a LinkedIn profile or résumé. This program is normally reserved for UTSA graduate students; however, from June through August UTSA is offering them to the public free of charge.
Classes are 100% online, flexible and self-paced.
The program includes 12 courses—six focused on job seeking skills and six on leadership skills.
Topics include preparing for job interviewing, negotiating, mentoring, crafting a personal elevator pitch and more.
Students can take an unlimited number of classes from May to August, earning just one badge or up to all 12.
Beyond the two targeted special summer programs, UTSA is offering more extensive job-preparation programming through its Extended Education department. These include scholarships worth up to $500 toward a set of online self-paced, three-to-12-month career training programs to prepare individuals for national certification testing. Other offerings include technology boot camps, a paralegal certificate program, agile certification courses, a certified information systems security professional preparation course and registered behavior technician training. 
---
⇒ Explore the Career in Focus initiative at UTSA.
---
"Programs like UTSA's Career in Focus are critical in helping people whose jobs have been affected by the pandemic to transition into new careers and jobs available right now. We are grateful that UTSA leadership continues to lean in to provide innovative services for our community when we need them the most," said Jenna Saucedo-Herrera, president and CEO of the San Antonio Economic Development Foundation. 
Other components of Career in Focus include UTSA's new, 100% online flexible bachelor's degree program to help busy adults who have existing college credits complete their degree. The university's highly acclaimed graduate programs and certificates focused on preparing San Antonians for in-demand jobs round out the offerings. 
"UTSA is serving as a port in the storm for San Antonio during these challenging times," said Lisa Blazer, senior associate vice provost for academic innovation. "We have the agility and expertise to provide the exact kind of career-boosting educational opportunities our community needs right now. UTSA is all about creating bold futures, and we want to do everything we can to help our citizens get back on their feet and back to work."