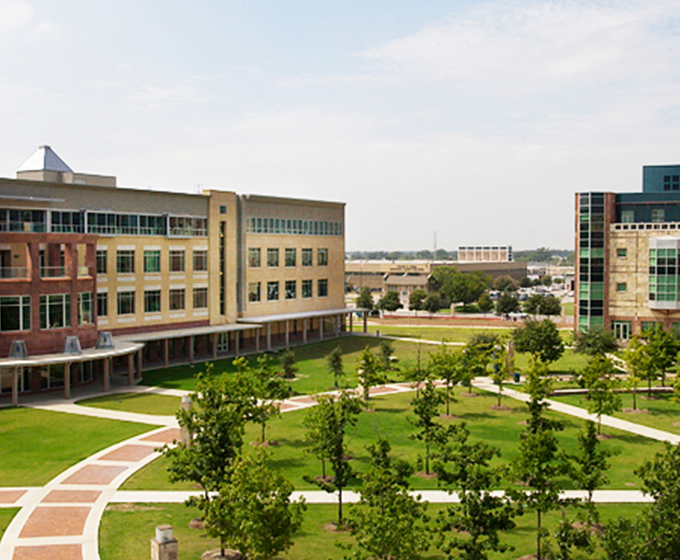 MAY 15, 2020 — In the first week of distributing emergency aid funded by the federal CARES Act, UTSA received more than 3,800 applications from students in need who requested nearly $6.9 million.
Emergency aid from the legislation is designed to provide financial relief for students experiencing hardships caused by the coronavirus pandemic. The relief targets a variety of basic needs, including food, technology to complete courses online and health care. UTSA students' majority of requests are for assistance with housing and course-related expenses.
The university received $14.82 million from the federal government in its first allocation of CARES Act funding and began to award grants May 8 to students who applied for relief to help cover expenses related to the disruption of campus operations.
---
"I'm incredibly thankful for the help that UTSA has given me, and I'm super proud to be called a Roadrunner."
---
---
"For our eligible UTSA students who have experienced additional expenses related to the disruption of campus operations caused by the pandemic, we have efficient processes in place and are committed to quickly distributing these emergency grants," said Lynn Barnes, senior vice provost for strategic enrollment.
As of May 15, UTSA had processed awards for nearly 50% of the student applications, which requested assistance in these six categories:
39% for housing expenses,
29% for course-related expenses,
15% for food,
10% for technology,
5% for health care expenses, and
2% for child care.
Miranda Castañeda, a junior criminal justice major, is one of many student reaping the benefits of the CARES Act funding. She says the assistance will help with family and housing expenses.
"I'm incredibly thankful for the help that UTSA has given me, and I'm super proud to be called a Roadrunner," she said.
In the coming weeks, UTSA expects to process and fulfill thousands of additional requests from students—and wants to ensure that all eligible students are aware they should submit an Emergency Aid Application for processing.
"Even though we're at the end of the spring semester, we don't want our students to overlook that they could be eligible for an emergency grant," said Barnes. "It's important that they complete the Emergency Aid Application so that we can process them in as timely a fashion as possible." 
In order to receive emergency grant funding from the CARES Act, according to the federal government, students must have a 2019–2020 Free Application for Federal Student Aid on file or be eligible to submit a FAFSA, among other conditions. Students who need to submit a FAFSA are encouraged to contact the One Stop Enrollment Center at 210-458-8000 or email onestop@utsa.edu for assistance with the completion of the application.
Students who may also be struggling due to income losses should complete the Emergency Aid Application so the university can assist them through other means beyond CARES Act funds.
---
⇒ Submit an Emergency Aid Application to receive pandemic-related assistance.
---
UTSA expects to receive a total of three rounds of CARES Act funding from the federal government. In accordance with federal guidelines, the university is distributing this entire first round to students who are struggling financially due to the pandemic.
UTSA has applied for a second round of funding—another $14.82 million—to cover pandemic-related expenses. Once received, UTSA intends to distribute as much as possible of this second round of funding to students as financial aid and scholarships as needed.
Earlier this month the U.S. Department of Education announced that UTSA would also be eligible to apply for $2.1 million in funding as a Hispanic Serving Institution to further support students in need. UTSA is in the process of completing that application, due August 1.