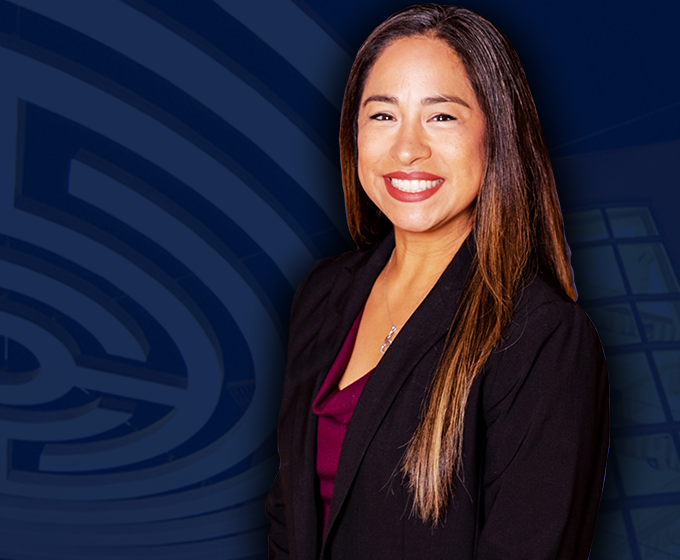 ---
ROADRUNNERS YOU
SHOULD KNOW

---
MAY 29, 2020 — When Marisa Perez-Diaz M.Ed. '16 was sworn into office as Texas' State Board of Education District 3 member in 2013, she knew the goal for her new role was to build an equitable education for all students.
And it's something she's been working toward ever since taking her seat on the board, which she won against the incumbent with 67% of the vote.
Perez-Diaz's passion for child advocacy began when she worked as a social worker for the state Department of Family and Protective Services.
"I had some interesting experiences when I was with CPS and working in schools," Perez-Diaz said. "I remember one time I was moved to anger at an experience that I had in a school, and it made me realize that I needed a bigger platform."
---
"Somebody needs to be an advocate for these students on the education side."
---
---
After working in and out of several public schools Perez-Diaz realized there was an existing gap between child welfare and public education, particularly for kids who had experienced trauma.
"Without the ability or a network to cope through that, somebody needs to be an advocate for these students on the education side," she said. "I was tired of seeing students that were always marginalized. There are disproportionate numbers of children of color that are in the child welfare system."
After taking office Perez-Diaz felt if she was going to serve to her fullest, she needed to embrace what it means to be in education and to understand what teachers and administrators go through. Perez-Diaz started the in Educational Leadership and Policy Studies graduate program at UTSA under Encarnacion Garza.
"After going through my grad program my mindset shifted about how to approach the work," Perez-Diaz said. "We need to humanize education. It can't be about the numbers and the scores on a test. Before we efficiently and effectively educate a student we have to know our kids. We have to know what their experiences are and what they're dealing with. That was the real driver for me."
In her eight years on the State Board of Education Perez-Diaz has had the opportunity to play a role in making a positive impact on the field of education.
In 2018 she helped spearhead the passing of a Mexican American studies course with District 2 board member Ruben Cortez.
"In Texas, about 63% of the student population in K–12 identify as Latino. When I joined the board, there were only three Latinos represented on the board of 15," Perez-Diaz said. "When Ruben and I got to talking about what this could look like, we were like, You know what. This board is not representative of the students that are in our schools and our classrooms. And we thought about our education and everything that we knew about our histories was all anecdotal."
Perez-Diaz and Cortez worked with their districts and many scholars, historians and activists to bring the course to fruition.
"I think at the very end of the day the work we did to ensure that [a Mexican American studies program] was passed was done with respect to all of our communities," Pere-Diaz said. "That provided the foundation for getting to where we are today. Just a few weeks ago we voted on African American studies as a second course for high school credit—which is historical. No other state in the country has formally endorsed two ethnic studies courses for high school credit. It's just a matter of really bringing the community together and understanding that all of us have contributed to the construction of our country."
Most recently, Perez-Diaz has been working to help develop an indigenous studies course.
"We're in a very preliminary stage right now, but Grand Prairie ISD is working on creating an innovative course," she said. "They are utilizing the [Mexican American studies] curriculum, and now the African American studies curriculum to derive their curriculum for this indigenous studies course. So I don't even know that the committee that's working on it has agreed on a title just yet, but it's really exciting. This is going to be different. I mean, they're all different and they're all beautiful in their own ways."
The hope is that by next year Grand Prairie ISD will have something to present to the Texas Education Agency in the form of an innovative course, at which point the State Board of Education can move to utilize that foundational framework for a high school credit course.
For Perez-Diaz, being able to serve in her role means she's doing her part to create a policy for all children including her own.
"I think about the education that I want for them. The education that they deserve and that I want for them is not anything different than what I want for all our kids," she said.
Perez-Diaz, who is currently working toward her doctorate in educational leadership at UTSA, strives to continue making a difference.
"I feel like I'm just at a point in my life where I recognize that I'm in a unique position, right? I can directly impact policy," she said. "I want to use all that I'm learning to make policy decisions that challenge the status quo and put our people in spaces where we have opportunity and access for a very long time."