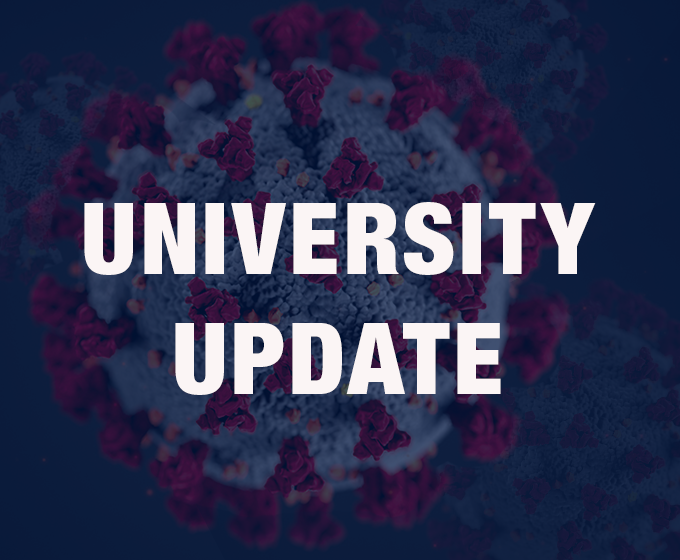 JUNE 23, 2020 — UTSA is committed to supporting the university community during remote learning and operations. Here is your latest digest of university news and tips.
---
VIRTUAL EVENTS
---
FEED YOUR BRAIN: Grab your grub and drop in today for a lively lunchtime conversation on our new Food for Thought series. With predictions that the pandemic will wipe out 25% to 30% of independent restaurants in Texas, what does this mean for the Alamo City? In The Future of Local Cuisine and San Antonio Culinary Identity restaurateurs and small business experts will discuss local cuisine and tourism—and where they're headed. Be sure to register for a spot. Tuesday, June 23, noon via Zoom.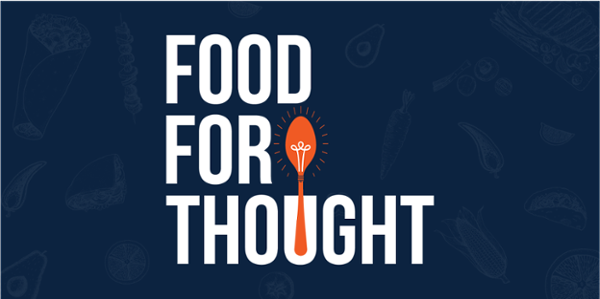 ---
POST YOUR PRIDE: Every day through the end of June, the Multicultural Student Center for Equity and Justice's social media call marks LGBTQ+ Pride Month—the commemoration of the movement ignited by a raid on a gay bar in New York City in June 1969. Create posts and videos answering the question, "What does pride mean to you?" and post on your social channels. Be sure to use the #RowdyPride hashtag and tag @UTSA_MSCEJ. Tuesday, June 23 to Tuesday, June 30, all day on social media.
---
SUCCESS FOR SUMMER: Academic Innovation continues its Summer Digital Teaching Forum Series with Monitoring and Maintaining Student Engagement in Blackboard Learn. Get to know where the tools are in Blackboard Learn to help you identify at-risk students and ways to reach out to them without dramatically increasing workload. Panelists will discuss strategies for actively monitoring student progress in a course and keeping them engaged throughout the semester. An open forum for questions and answers will follow. Thursday, June 25, 9 a.m. via Zoom. 
---
LATEST ON HEALTH RESEARCH: UTSA, the San Antonio Military Health System and UT Health San Antonio will hold SURF 2020, the sixth annual SAMHS and Universities Research Forum, highlighting the latest work and discoveries of trainees, faculty, staff and students who are working to improve health outcomes and readiness. The forum will include podium and poster presentations. Thursday, June 25, 8 a.m. to 5:30 p.m. via Zoom.
---
THE MEANING OF PRIDE: The Multicultural Student Center for Equity and Justice, the Spectrum student organization and the Pride Faculty and Staff Association at UTSA will celebrate Pride Month with the livestreamed Pride Forum: What Pride Means. Roadrunner students, faculty, staff and alumni will be on the panel to answer questions about what pride means to them and other questions from the moderator and the viewing audience. Tuesday, June 30, noon via Zoom.
---
COMMUNITY NEWS

---
FALL SEMESTER PREP: If you missed this week's town halls about planning for the new academic year, including info on the recently released report from the university's Public Health Task Force, the sessions are available for on-demand viewing. There's also a new Fall Planning FAQ with topics about our return to campus.
---
DON'T BE SCAMMED: University Technology Solutions is warning everyone that phishing and other email scams are becoming more frequent, sophisticated and compelling. Recent attacks include attempts to impersonate university faculty or staff using Gmail instead of the utsa.edu domain; however, UTSA business should never be conducted via personal email accounts.
Review all emails with caution. Diligence from UTSA email users is key to reducing this problem. To help prevent these attacks, email messages not originating from official UTSA email servers or services now include [EXTERNAL] in the subject line as well as a disclaimer at the top of the email body: "This email originated outside of The University of Texas at San Antonio. Please exercise caution when clicking on links or opening attachments."
If you have questions about the legitimacy of an email or suspect that you have entered your information on a fake UTSA log-in page, notify UTS immediately at 210-458-5555.
---
ACCREDITATION UPDATE: The on-site visit for UTSA's reaffirmation of accreditation has been rescheduled for August 3–6. The visit by the Southern Association of Colleges and Schools Commission on Colleges previously had been planned for March but was postponed due to the pandemic. For the safety and comfort of participants, all meetings will be available virtually. More information will be shared as plans are finalized.
---
HEALTH

---
MORE HOURS FOR SUMMER FITNESS: Campus Rec has added 11 new virtual group exercise classes every week for early risers and night owls. From Zumba to Buti yoga to boot camp, there's a class that's just right for you. Check out the full list of classes, streamed via Zoom, offered by Stay Well with Campus Rec.
---
FIND HEALTH SOLUTIONS: UT System's Living Well Webinars resume next week. All UTSA employees, retirees, spouses and dependents age 18 and over who are covered by the UT SELECT Medical Plan are eligible to participate.