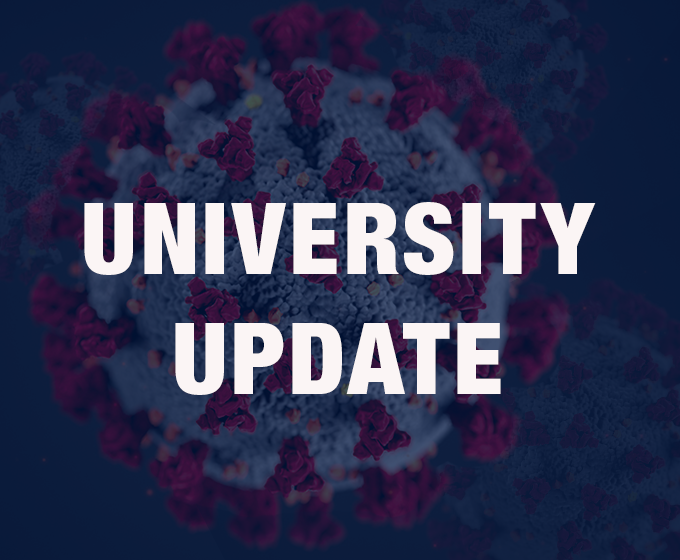 JUNE 26, 2020 — UTSA is committed to supporting the university community during remote learning and operations. Here is your latest digest of university news and tips.
---
ONLINE LEARNING & TELECOMMUTING

---
GEARING UP FOR FALL: If you missed the town halls about planning for the new academic year, including info on the recently released report from the university's Public Health Task Force, the sessions are available for on-demand viewing. There's also a Fall Planning FAQ with topics about Roadrunners' return to campus.
---
BRAIN FOOD: Earlier this week restaurateurs and small business experts discussed local cuisine and tourism—and where they're headed—in the first of our new Food for Thought town hall series: The Future of Local Cuisine and San Antonio Culinary Identity. Catch up now with the on-demand recording before the next episode, Cookbooks, Cuisine and Cultura on July 9.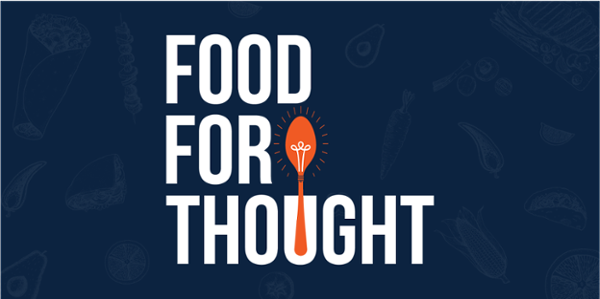 ---
COMMUNITY NEWS

---
FREE CURBSIDE PICKUP: The Rowdy Campus Store on Main Campus now offers free curbside pickup for online purchases. While the physical store remains closed, you can conveniently shop online for new, used and rental textbooks along with the latest spirit gear and course materials. Simply order online and select curbside pickup as your delivery method during checkout. When your order is ready, you'll receive instructions to schedule your pickup.
---
ACCREDITATION UPDATE: The on-site visit for UTSA's reaffirmation of accreditation has been rescheduled for August 3–6. The visit by the Southern Association of Colleges and Schools Commission on Colleges previously had been planned for March but was postponed due to the pandemic. For the safety and comfort of participants, all meetings will be available virtually. More information will be shared as plans are finalized.
---
VIRTUAL EVENTS

---
POST YOUR PRIDE: Every day through the end of June, the Multicultural Student Center for Equity and Justice's social media call marks LGBTQ+ Pride Month—the commemoration of the movement ignited by a raid on a gay bar in New York City in June 1969. Create posts and videos answering the question, "What does pride mean to you?" and post on your social channels. Be sure to use the #RowdyPride hashtag and tag @UTSA_MSCEJ. Now until Tuesday, June 30, all day on social media.
---
THE MEANING OF PRIDE: The Multicultural Student Center for Equity and Justice, the Spectrum student organization and the Pride Faculty and Staff Association at UTSA will celebrate Pride Month with the livestreamed Pride Forum: What Pride Means. Roadrunner students, faculty, staff and alumni will be on the panel to answer questions about what pride means to them and other questions from the moderator and the viewing audience. Tuesday, June 30, noon via Zoom.
---
SUCCESS FOR SUMMER: Up next in the Academic Innovation Summer Digital Teaching Forum Series is Integrating Innovative Assessments with Adobe Creative Cloud. Learn how others have used Adobe CC in the classroom to redesign projects and assignments and promote digital literacy. An open forum for questions and answers will follow. Thursday, July 2, 9 a.m. via Zoom.
---
HEALTH

---
MORE HOURS FOR SUMMER FITNESS: Campus Rec has added 11 new virtual group exercise classes every week for early risers and night owls. From Zumba to Buti yoga to boot camp, there's a class that's just right for you. Check out the full list of classes, streamed via Zoom, offered by Stay Well with Campus Rec.
---
FIND HEALTH SOLUTIONS: UT System's Living Well Webinars continue next week. All UTSA employees, retirees, spouses and dependents age 18 and over who are covered by the UT SELECT Medical Plan are eligible to participate.