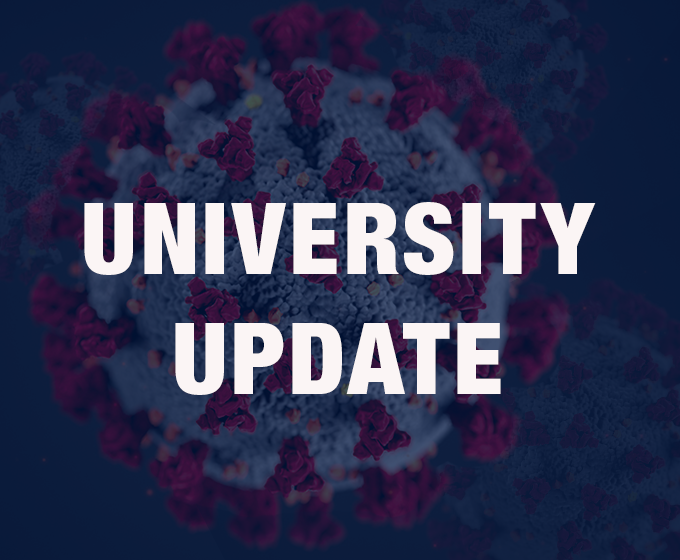 JUNE 30, 2020 — UTSA is committed to supporting the university community during remote learning and operations. Here is your latest digest of university news and tips.
---
COMMUNITY NEWS

---
STUDENT UNION HOLIDAY CLOSURE: The Roadrunner Pantry and UPS Store will be closed Friday, July 3. Both will resume normal business hours (weekdays from noon to 4 p.m.) on Monday, July 6.
---
ONLINE LEARNING & TELECOMMUTING

---
SUCCESS FOR SUMMER: Academic Innovation continues its Summer Digital Teaching Forum Series with Integrating Innovative Assessments with Adobe Creative Cloud. As an Adobe Creative Campus, UTSA offers access to an array of easy-to-use software to build websites, portfolios, videos and more. Learn how others have used Adobe CC in the classroom to redesign projects and assignments and promote digital literacy. An open forum for questions and answers will follow. Thursday, July 2 at 9 a.m. via Zoom.
---
SAVE THE DATE: Faculty and students can participate in an open discussion about the remote learning and teaching experience. Facilitated by Academic Innovation, Building Better Classroom Experiences Online will open a dialogue between faculty and students on improving the digital classroom. Thursday, July 9 at 9 a.m. via Zoom.
---
VIRTUAL EVENTS
---
EXPRESS YOURSELF: It's the last day of the Multicultural Student Center for Equity and Justice's social media call marks LGBTQ+ Pride Month—the commemoration of the movement ignited by a raid on a gay bar in New York City in June 1969. Create posts and videos answering the question, "What does pride mean to you?" and post on your social channels. Be sure to use the #RowdyPride hashtag and tag @UTSA_MSCEJ. Tuesday, June 30, all day on social media.
---
MEANING OF PRIDE: Celebrate Pride Month via the livestream of Pride Forum: What Pride Means with the Multicultural Student Center for Equity and Justice, the Spectrum student organization and the Pride Faculty and Staff Association. Roadrunner students, faculty, staff and alumni will be on the panel to answer questions about what pride means to them and other questions from the moderator and the viewing audience. Tuesday, June 30 at noon via Zoom.
---
REAL EXPERIENCES: Join Speak Your Truth, an open forum on the reality of Black life in America, with student leaders from the Black Student Leadership Council, Black Student Union, African Students Association, the local NAACP chapter, Student Government Association and faculty and staff. Wednesday July 1 at 1:30 p.m. via Zoom.
---
CULTIVATE COMMUNITY: Explore Moving from Knowledge and Awareness to Empathy and Action in the next installment of the Cafecito y Plática de Colores: Conversations with Students, the Latinx Community and Allies series. Wednesday, July 1 at 3 p.m. via Zoom. If you missed the first of these sessions from the Dreamers Resource Center, A Discussion on Racism and Anti-Blackness within the Latinx and Chicanx Community, you can watch it on demand.
---
HEALTH

---
MORE HOURS FOR SUMMER FITNESS: Campus Rec has added 11 new virtual group exercise classes every week for early risers and night owls. From Zumba to Buti yoga to boot camp, there's a class that's just right for you. Check out the full list of classes, streamed via Zoom, offered by Stay Well with Campus Rec.
---
FIND HEALTH SOLUTIONS: UT System's Living Well Webinars continue next week. All UTSA employees, retirees, spouses and dependents age 18 and over who are covered by the UT SELECT Medical Plan are eligible to participate.