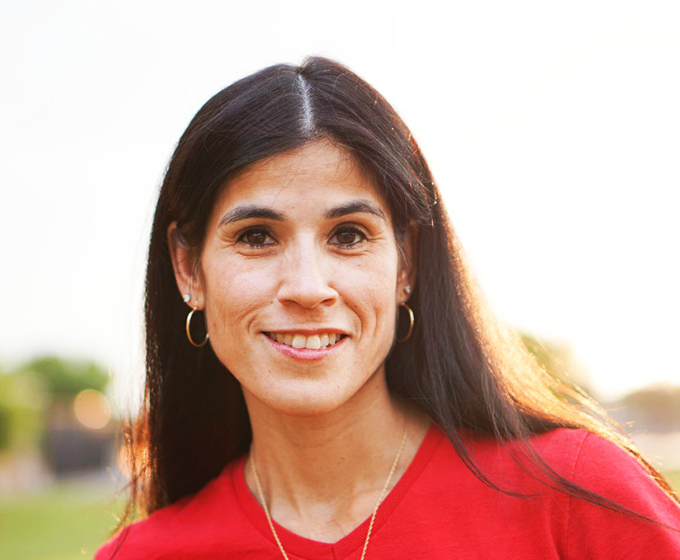 JUNE 8, 2020 — The life and career of one of Texas' most beloved icons will "Bidi Bidi Bom Bom" into UTSA classrooms this fall.
The Queen of Tejano, Selena Quintanilla-Perez will be the focus of one of the university's newest courses, Selena: A Mexican American Identity and Experience, within the Department of Race, Ethnicity, Gender, and Sexuality Studies in the College of Education and Human Development.
Created by Sonya M. Alemán, an associate professor of Mexican American Studies, the course will explore various topics relating to Selena's career, image, music, the Spanish language and Mexican American identity.
"This has been a dream for me for a long time because it engages the things that I already am interested in and have spent time studying, researching, writing and talking about," Alemán said.
---
"I can't believe [this class] hasn't been done yet in San Antonio. It's almost a no-brainer."
---
---
"Issues about race, class, gender identity," she continued, "about the racialized experience of being a Chicana and Mexican American—I just knew that all of that could be untangled and unpacked through the lens of looking at this iconic figure. Selena embodied all of those things in some aspect of her life and career."
Quintanilla-Perez took the Tejano world by storm in the late 1980s and early 1990s as one of the first women to break barriers in what was then a male-dominated music genre.
Together with her group, Selena y Los Dinos, she earned several awards for her music, including a Grammy for Best Mexican American Album—making her the first Tejano musician to achieve this.
Quintanilla-Perez's life was cut short in 1995 when she was 23 after being shot by Yolanda Saldívar, her former fan club president and the manager of Selena's clothing boutiques.
While it's been 25 years since the loss of the icon, fans even beyond Texas are still doing the washing machine and singing "Baila Esta Cumbia."
Alemán, who grew up about an hour away from San Antonio in Cotulla, never once imagined this new class focusing on anyone other than Quintanilla-Perez.
"I can't believe that it hasn't been done yet in San Antonio. It's almost a no-brainer that it would be about her and we would be here," Alemán said. "I was an undergraduate at St. Mary's University when the Tejano music industry was at its peak. I saw her in concert maybe five or six times. She was one of many artists that I followed and loved. I experienced grief with my community when we lost her. She is so iconic to this area, community, and she's still beloved."
While there are many possibilities for ways to start the class, Alemán's said the goal for the upcoming semester is to focus on the identity formation of Mexican Americans. Some ways of examining this topic, she explained, are looking at the elements that have shaped the Mexican American identity and the bridges between cultures and languages.
"We can look over Selena's life and it becomes very apparent that that was the world she was living in," Alemán said. "I think my choices will be based on that and it may be that that brings in topics regarding representation and image. It will show the role our language plays and a better understanding of the Mexican American identity, especially in this part of the world. Those are the anchor points that I think will guide me in my decision making for the first launch of it this fall."
Similar to Quintanilla-Perez, who grew up in a multigenerational Texas family, Alemán faced the same hurdles many Mexican Americasn experience when living a life between two cultures.
"Spending time in Salt Lake City as a grad student was eye opening. It was the first time in my life I had been the only Latina in certain spaces," Alemán said. "Growing up in South Texas and going to school here in San Antonio and Austin, that wasn't the case. I never had to explain who I was or the fact that I could pronounce my last name without Americanizing it but still fumbled with some of my Spanish. That was very common and not an oddity. Whereas in Salt Lake, no one knew what to do about that."
Many of her classmates and professors had several preconceptions about who she was, Alemán said.
"'How long did you have to work to get rid of your accent?' 'Where is your family in Mexico?' That wasn't my experience. I didn't grow up in Mexico. I'm a multigenerational Chicana," she said. "I didn't have those real immediate immigrant ties that they assumed would be true for someone like me. There was a lot of educating that I had to do. It helped me find ways to validate my experience as a Chicana. I'm sure it filtered into my teaching and in some way my research." 
---
---
When students are done with the class, Alemán hopes they leave with a greater appreciation of who they are, who their community is and why Selena has remained a legend 25 years after her death.
"I hope they have a deepened affection toward her because they're able to more clearly articulate the parallels between their lives and hers," she said.
Alemán also hopes this class serves as a model for educators when it comes to talking about more difficult topics.
"It's not always easy to talk about race. It's not always easy to talk about gender. It's not always easy to talk about class clearly," she said. "The moment that we're living through is indicative of the fact that we've not taught ourselves how to do it. I hope that this class is a model for how we can engage it in a way that doesn't feel so scary or taboo."