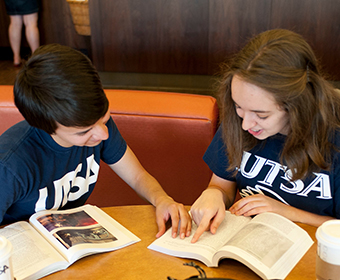 JULY 24, 2020 — Editor's note: The following message was sent today via email from Provost and Senior Vice President for Academic Affairs Kimberly Andrews Espy to all student-employee supervisors: 
As we plan for the fall semester I imagine a number of you may have questions about how student workers will be affected, especially those who depend on university paychecks—perhaps now more than ever—to cover their college expenses. 
To reiterate what we shared in the Fall 2020 Planning Update earlier this month, the health and well-being of our entire community are constantly at the forefront as we develop adaptable plans for the fall semester. Importantly, our plans are designed for flexibility so that all those wishing to learn or work completely remotely this fall, including our student employees, will be able to do so. 
Since most courses will be held fully online, it is highly possible that many of our student employees will choose not to physically return to campus. While we will learn more details soon about plans for a flexible workforce policy for our employees, please continue to provide our student workers as much flexibility as possible to continue working. To that end, both student employees and supervisors should follow these guidelines:
Supervisors should enable student workers to work remotely, exercising their full ability to flexibly identify activities, tasks and mechanisms that allow student workers to work remotely. We have provided some useful resources to help supervisors consider and develop various alternatives that are suitable for work assignments during the remote working period.


When working remotely the student must have a signed telecommuting agreement on file with their supervisor.


For the units that are designated to maintain limited staffing on campus or to reopen for the fall, student workers may conduct work on campus, provided that they wear a mask and follow these important health and shared responsibility measures.


All students, staff and faculty will be required to complete a mandatory compliance training prior to returning to campus. Student workers will take training through the HR MyTraining portal, and nonstudent workers will take compliance training through ASAP.
I am pleased to share that the federal work-study program has not been affected by the pandemic; therefore, I encourage you to post your available positions on Handshake before August 1 because we will be emailing all work-study–eligible students to encourage them to apply. If you need assistance requesting work-study funding, please email work.study@utsa.edu. 
All other student staff hiring for positions not defined as mission-critical remain suspended. 
Thank you for all you do to support our students.