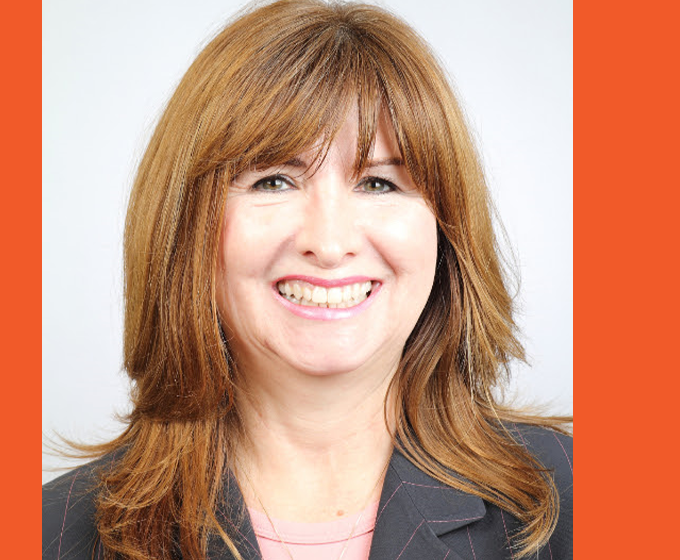 ---
ROADRUNNERS YOU
SHOULD KNOW

---
AUGUST 7, 2020 —When Stephanie Elizalde '86, M.E. '95 searched the classifieds in the San Antonio Express-News in 1987 she was in search of a job to have while she prepared to take the MCAT.
Elizalde had just graduated the previous year with her bachelor of science in biology from UTSA, but she strived to go to medical school, so she took a year off.
Little did Elizalde know that as she searched through the newspaper for a part-time job she'd find her true passion—education.
"Being born and raised in Laredo, my hobby was flamenco dancing and classical ballet, and I studied that since I was 4," she said. "So there was an advertisement for a dance teacher at Southwest High School in Southwest ISD. I just decided to respond to the ad, knowing nothing about what it would take to be a dance teacher, other than I had studied it for more than 15 years."
---
"I'm fortunate to say I had great students from a diverse background, and every day I got an opportunity to influence."
---
---
After applying for the position and going in for an interview Elizalde left with a new job but not the one she initially applied for.
"When I walked into the interview they were like, 'You can't be a dance teacher because your degree is not in dance. But you have a degree in biology,'" she said. "They told me they had an anatomy and physics teaching position at the high school, and that's what they wanted me to do. So, unbeknownst to me, I was basically hired on the spot and told that I could get certified through an alternative certification program."
When Elizalde first stepped into the classroom at Southwest High School she knew she had found her place.
"There was no way I could see myself doing anything else," Elizalde explained. "I remember calling my parents and saying, 'I'm not going to pursue medical school. I found my niche. I found my calling.'"
During her 16 years at Southwest ISD, Elizalde went from being a teacher to an assistant principal, a principal and then a director. In that time she also earned her master's in educational leadership from UTSA.
"My first year I learned more from the students, I think, than I ever taught them," Elizalde said. "I'm fortunate to say I had great students from a diverse background, and every day I got an opportunity to influence and hopefully add value to their lives because there's so much more to teaching than just the academics. It was a very diverse group, they had diverse thinking and we engaged in lots of conversations."
From Southwest ISD, Elizalde went to San Antonio ISD for a few years before moving to Dallas ISD in 2011. There, she quickly rose up the ranks as a director, executive director, assistant superintendent, deputy chief and most recently the chief school officer, which she took on in 2015. In that role Elizalde provided oversight to the campus leadership at all 230 schools in Dallas ISD.
Elizalde says her drive to someday serve as a district superintendent started when she earned her doctorate in education leadership and policy from The University of Texas at Austin.
Elizalde was selected in late July as the new superintendent for Austin ISD out of 64 applicants and six semifinalists.
"I have aspired to be a superintendent since I started on my doctorate many years ago, but I also needed to feel that it was a match," she said. "And when I say a match, there has to be an alignment of one's educational philosophy with that of the board that you would be serving the will of. So when I read the profile of the superintendent position in Austin ISD, it sounds crazy, but I read it and it just sounded like all of my experiences had led me to this position."
Elizalde's students over the years, even though they didn't know, taught and prepared her for this new role, she said.
"I had kids that were just inspirational to me," she said.
Elizalde says her family, former colleagues and mentors from all the districts have been the reason this new opportunity has come her way.