SEPTEMBER 2, 2020 — The UTSA Academy of Distinguished Researchers has selected two senior faculty members for induction this year: Jenny Hsieh and Robert Hard.
Established in 2015, the academy honors outstanding faculty who are accomplished scholars and who share the university's continuing commitment to research excellence. Through a nomination process, selected members foster the highest quality of research and scholarly activity.
The academy is chaired by Hamid Beladi, the Janey S. Briscoe Endowed Chair in Business and professor of economics, and is made up of 20 members representing a variety of disciplines in the humanities, social sciences, engineering, business, arts and sciences. The academy recognizes the high level of research excellence at the institution.
---
"Recognizing our research-intensive faculty and their contributions to the knowledge enterprise is crucial."
---
---
"The academy members are pleased to be joined by these two new inductees, who are accomplished scholars in the fields of biosciences and anthropology. I would like to congratulate them on this milestone achievement as UTSA continues to pursue its vision as a premier academic and research institution," said Beladi.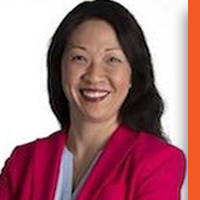 Hsieh is a recognized expert in the field of brain health, specializing in epilepsy, neurogenesis and stem cell research. Hsieh is a professor in the Department of Biology and the Semmes Foundation Chair in Cell Biology. She also directs the UTSA Brain Health Consortium, a campuswide transdisciplinary research initiative that spans stem cells and precision medicine, neuroscience, biomedical engineering, psychology and behavior, with over 40 participating full-time faculty members.
Hsieh came to UTSA from UT Southwestern, where she and her team made significant contributions to understanding the role of epigenetic and transcriptional regulation in adult neurogenesis. A major focus of her work was to understand the transcriptional/epigenetic regulatory circuitry that guides neural stem cell fate decisions in both normal and pathological states, and this work continues at UTSA.
Hsieh serves as a study section member for the National Institutes of Health and the American Epilepsy Society. She is also on the editorial board as a reviewing editor for The Journal of Neuroscience. Hsieh received her Ph.D. in biology from Johns Hopkins University.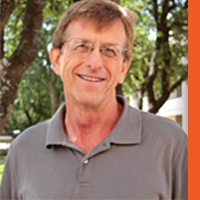 Hard is a professor in the Department in Anthropology. As an archaeologist, he explores important questions in anthropology, such as the adoption and spread of farming, which leads to later, dramatic cultural changes. His research is largely focused in the Mexican state of Chihuahua and the U.S. Southwest. His work has focused on some of the most spectacular archaeological sites in the region—hilltop fortified settlements, known as cerros de trincheras. Working with colleague John Roney of Albuquerque and UTSA students, they have excavated a number of cerros de trincheras, seeking to understand the relationship between these remarkable sites and the adoption of agriculture.
Hard and Roney recently published a volume titled Early Farming and Warfare in Northwest Mexico, presenting the multiyear archaeological investigations of Cerro Juanaqueña, which represent a series of watershed developments. This includes substantial dependence on agriculture and early experiments with village living, fortified settlements, collective labor and communal architecture. The emergence of large fortified agricultural villages at 1300 B.C.—before the use of ceramics—was an unexpected discovery that changed how archaeologists view early agriculture in this region.
Hard was awarded the UTSA President's Distinguished Achievement Award for Research in 2016. He received his Ph.D. from the University of New Mexico.
"Recognizing our research-intensive faculty and their contributions to the knowledge enterprise is crucial. Acknowledging the high caliber of scholarly and research output is a key component for achieving R1 status and triggering NRUF," explained Bernard Arulanandam, UTSA's vice president for research, economic development, and knowledge enterprise.