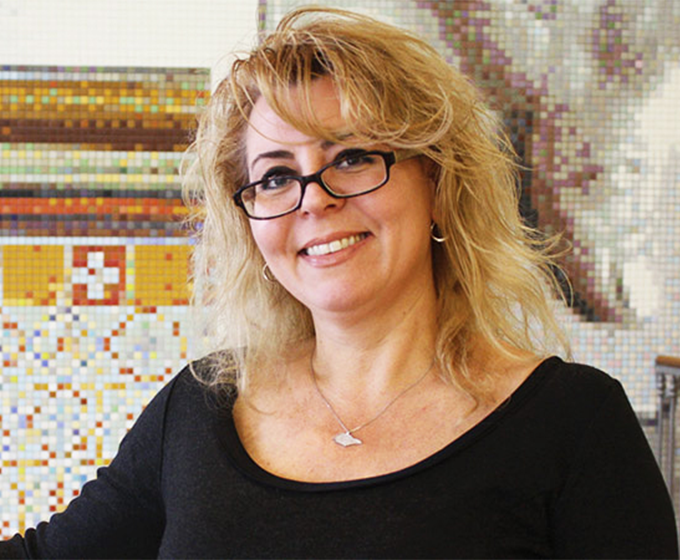 SEPTEMBER 21, 2020 — Margo DelliCarpini, dean of UTSA's College of Education and Human Development and vice provost for strategic educational partnerships, has been named chancellor of Penn State Abington, effective January 4, 2021. 
DelliCarpini has served as dean of COEHD since 2016. As dean, she successfully hired more than 40 tenured/tenure-track and full-time clinical faculty; oversaw the development of a number of new degree programs, including the Ph.D. in school psychology; and led the launch of the Department of Race, Ethnicity, Gender and Sexuality Studies. 
Under her leadership, COEHD introduced high-impact university/district teacher residency programs and partnered with the CAST Network to develop innovative magnet high schools. She conceptualized the Urban Education Institute as an education incubator and social mobility driver to research and scale best practices in K-12 education. 
Also during her tenure as dean the college has increased annual revenue from fundraising and increased its annual research expenditures from $3.5 million to over $10 million. 
---
"The strong foundation we have created will serve the college well as UTSA continues on its successful trajectory."
---
---
DelliCarpini also was appointed vice provost for strategic educational partnerships in 2019 to increase college-going and advance access to higher education in the San Antonio area. As vice provost, she led the development of the division of Strategic Educational Partnerships, which is composed of pipeline programs, including UTSA Ready, Prefreshman Engineering Programs, TriO Upward Bound, TRiO Education Talent Search and Dual Credit. 
"We are grateful to Dean DelliCarpini for her dynamic and visionary leadership of the College of Education and Human Development, her commitment to collaborating within and outside the university in support of our institutional goals as vice provost, and her dedicated service to UTSA and our students," said Kimberly Andrews Espy, provost and senior vice president for academic affairs. "Under her guidance UTSA has advanced its standing as a leader in modeling best practices in educator preparation and increasing educational attainment for the benefit of our communities. I know my colleagues throughout the university join me in thanking Margo DelliCarpini for her service and wishing her the best in her new role." 
Located just outside of Philadelphia, Abington is one of 24 Penn State campuses throughout Pennsylvania. Abington is Penn State's most diverse campus, with more than 50% of students identifying as being from underrepresented groups and more than 40% identifying as first-generation college students. Twenty-five percent are adult learners. 
As chancellor, DelliCarpini will oversee the campus' 3,700 students, 320 faculty, 22 bachelor's degree programs, an NCAA Division III athletics program, and a variety of community partnerships and outreach efforts. 
---
⇒ Explore the College of Education and Human Development at UTSA.
---
"I am honored to have served as dean and vice provost at UTSA. It has been wonderful to see the transformation in the college and across the university in the time I have been here. The leadership team that we put together in the college represents an amazing group of professionals who are committed to the success of our students, and the faculty and staff who make a difference on a daily basis are inspirational," said DelliCarpini. "What we have accomplished since 2016 has been amazing. The strong foundation we have created will serve the college well as UTSA continues on its successful trajectory. President Eighmy and Provost Espy have created a strong culture of success at UTSA and it has been a pleasure to work with them. 
"I am very excited about joining Penn State as the chancellor of Penn State Abington. The mission of Penn State, its excellence as a university, and the role that the Commonwealth Campuses play in the land grant mission of the university are aligned with my own professional passions, and I am honored to have the opportunity to serve in this role." 
Provost Espy will initiate the engagement process with college faculty and university leadership to identify and name interim leadership for the College of Education and Human Development immediately. A national search for the next permanent dean will be launched shortly thereafter.