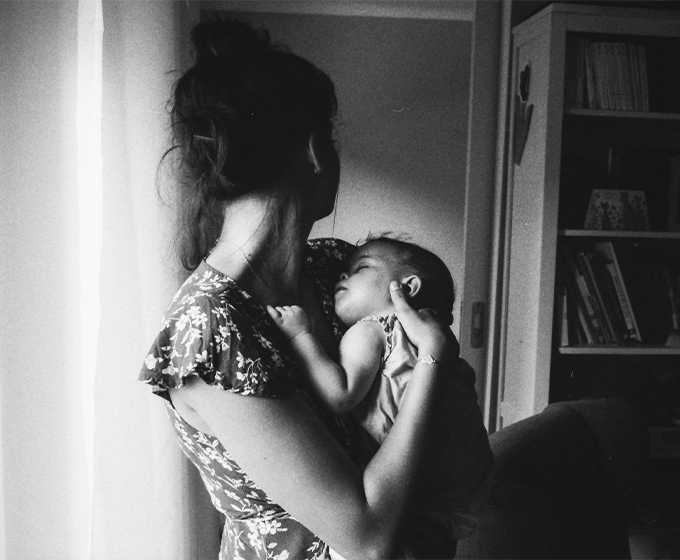 OCTOBER 22, 2020 — Nazgol Bagheri, an associate professor of geography at UTSA, has conducted a regional study of over 40 women of color to better understand the pandemic's impact on the future employment, mothering and other quality-of-life-issues of this population. 
According to a United Nations report produced earlier this year, worldwide the COVID-19 pandemic has negatively and disproportionately affected millions of women's economic lives and productivity at higher rates than men.
In the study Bagheri and her co-author, master's student Joshua Yates, both of the Department of Political Science and Geography, examined how minority women in San Antonio and Austin have experienced pandemic-related effects because of their gender. The research highlights the importance of analyzing gender data, both numbers and stories, for a gender-sensitive response to COVID-19.
---
"Women are once again at the heart of caregiving; adapting a gendered lens is necessary for both global communities and cities like San Antonio."
---
---
"We aim to tell the socio-spatial stories of minority women whose contributions to the family and to society are often ignored in this crisis," said Bagheri. "But more importantly we analyze and highlight—despite the wide execution of work-from-home and telecommuting flexibility policies—the uneven emotional, mental, social and professional challenges on these working mothers."
National research has shown that during the early months of the pandemic, almost one in three women in the American workforce had school- or day-care–aged children and struggled to balance everything at home with school closures.
In the UTSA study a mother of two and an immigrant expressed the same challenge.
"I came to this country to have my independence and give a better future to my kids; right now, I am unable to do either," said the participant. "I was fired from the restaurant I worked at, trying to complete job applications online while helping my kids with their online classes. This seems impossible."
In another case a mother of twin toddlers who worked as a software engineer in a high-profile company in Austin was forced to leave her position to care for her children.
"This is not a voluntary leave of absence. My husband and I had a very difficult decision to make, since we both have been career-oriented. I feel I moved years back when women were still expected to stay home and raise children, but with our twins at home 24/7, we just cannot manage it all. So I was the one who had to sacrifice," said the "new" stay-at-home mom.
The Census Bureau finds that while women make up only 48% of total U.S. employees, 62% of front-line workers in Texas' larger metro areas are women.
"This is to be expected," said Bagheri. "We already know more women work either in cleaning services, health care, child care and K–12 education or in community and social services—that is, the lower-income essential workers. These women are not only expected to continue to work amid a global pandemic but also to care for their children at home, while having no other choice but to put themselves and their families at risk."
Almost all the women Bagheri has interviewed since March indicated moderate to severe anxiety, depression or loneliness.
"Women are once again at the heart of caregiving; adapting a gendered lens is necessary for both global communities and cities like San Antonio," said Bagheri. "This is a must, not only for lessening the immediate mental health crisis but also for crafting future policies to mitigate the long-term impacts of the pandemic on women's livelihoods and well-being."
---
---
Bagheri hopes that her research will provide data for actionable government responses and policy changes.
"Sharing stories diversifies voices and is an empowering tool, not only for me as a scholar but for women participated in this study. Connections are made, solidarity is created and we feminists across the world come together in fighting the structural and everyday effects of this emergency," said Bagheri.
The study was based on interviewees from first- or second-generation immigrants to the U.S. and who ethnically belong to a nonwhite race, according to census categorization. The final analysis will be published as a chapter in the forthcoming book Race Wars: Disparity Politics During COVID 19.