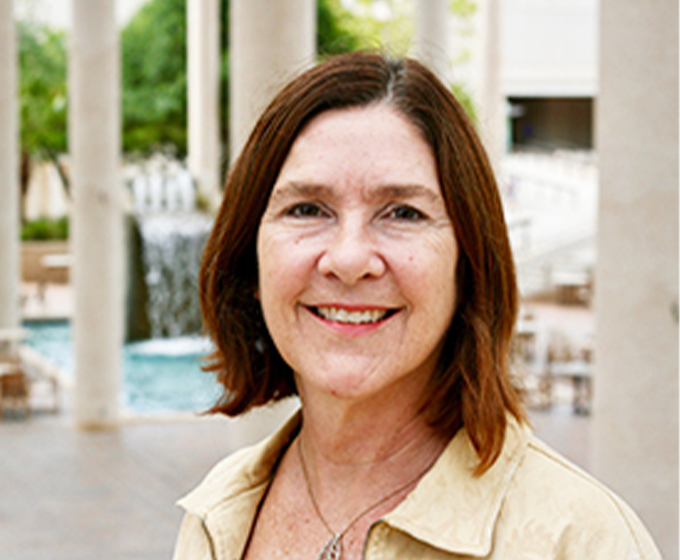 OCTOBER 16, 2020 —Provost and Senior Vice President for Academic Affairs Kimberly Andrews Espy today announced the appointment of Juliet Langman as interim dean of UTSA's College of Education and Human Development, effective January 1, 2021, while a national search for a permanent dean is conducted.
The COEHD search advisory committee convened its first meeting earlier this week. College of Sciences Dean David Silva will chair the search advisory committee; Norma Guerra, COEHD associate dean and associate vice provost for faculty diversity and inclusion, will serve as co-chair. National search consultant Alberto Pimentel of Storbeck/Pimentel will assist the committee.
"As we launch a national search for the next dean, I am grateful to Dr. Langman for her leadership in overseeing planning and operations for COEHD for the coming year," said Espy. "I also want to thank all those who provided input on the desired qualities for an interim dean at the COEHD open forum held late last month as well as those who reached out directly to share their thoughts and submit nominations. Juliet was recommended by many of her colleagues among the faculty, staff and college administration. It is clear she will have strong support across COEHD as she assumes the interim role."
A professor of applied linguistics, Langman joined UTSA in 1998 as a faculty member in the Department of Bicultural-Bilingual Studies. She has served as associate dean of graduate studies in COEHD since 2016.
In her role as interim dean, Langman will oversee college operations and budgets as well as the Child Development Center and the pipeline programs, including Dual Credit, TRiO and PREP. She will be responsible for the oversight of faculty affairs, including faculty recruitment in spring 2021.
Although most of her associate dean responsibilities will be shifted to other colleagues, she will work collaboratively with The Graduate School on the implementation of the Graduate Student Success for Faculty Excellence Initiative task force recommendations, including program review, and will work with development staff to maintain strong relationships with COEHD supporters.
Langman will not be candidate for the permanent dean position She plans to step down from administration to return to academic activities following the installation of the new dean.