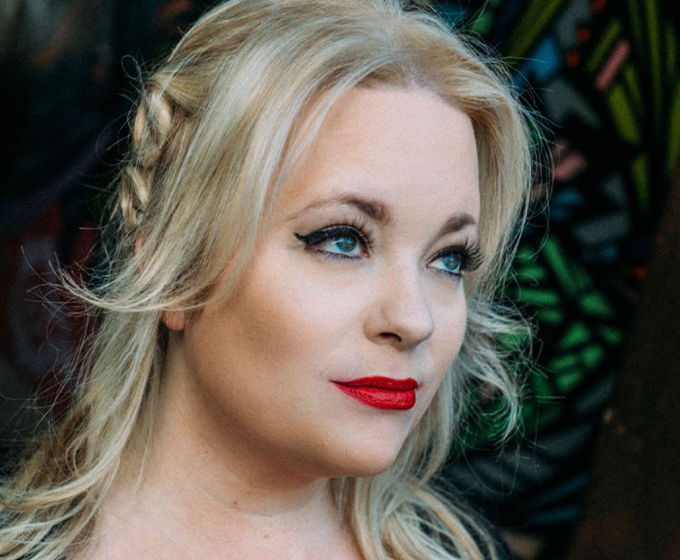 OCTOBER 6, 2020 — Brandi Pett has fought battles her entire life. The U.S. Air Force veteran and UTSA senior multidisciplinary studies student has overcome adversity in her personal and professional career and is now working to support others that have faced similar challenges. She is currently one of 25 finalists for Ms. Veteran America 2020, and aims to inspire and encourage other veteran women to succeed.
Her journey began as an aerospace medical technician and immunology technician in the Air Force. Her military career was cut short when she almost lost an arm and both legs due to arterial blood clots. Following multiple surgeries and medical complications, Pett was told she would never walk again. She is defying the odds, though, and now she's preparing to walk across the stage—although virtually, at UTSA and in the competition.
"I really want to challenge the stereotype that women with scars, especially in the social media era, cannot be considered beautiful or glamorous," Pett said. "I want to show by competing that it's not necessarily true."
---
"My education at UTSA will help make me the best advocate I can be for our female veterans."
---
---
Pett wanted to rise up to the challenge that the competition posed. She has multiple braces designed to allow her to safely compete in the event, and she was motivated to be her best self to help other veterans overcome similar obstacles. She also is involved with a nonprofit organization called Final Salute, which provides homeless female veterans and their children with safe and suitable housing.
"Since I started my journey, it has been very important to me to advocate for our homeless women veterans because I was once homeless and felt like there was no one to help me. My education at UTSA will help make me the best advocate I can be for our female veterans and for Final Salute," said Pett.
Her love of helping others led her down her current path at UTSA. She is on track to graduate in fall 2021 with the goal to go to graduate school to earn a master's degree in hospital administration. She also is a member of Alpha Kappa Psi business fraternity.
"The pledge process [for Alpha Kappa Psi] really helped me transition from learning the differences between military and civilian business soft skills. UTSA has helped me greatly in my post-military transition."
As well as being a finalist and a disabled veteran, she's also a single mother and works a full-time job. Her motivation to succeed stems from her daughter as well as her plans after graduation.
"I decided to finish school to be a good example for my daughter, myself and others who have gone through similar experiences as me. The reason I pursued my degree was because I wanted to help others after my medical retirement from the Air Force. Helping people is my passion."
Pett will compete for the Ms. Veteran America title at the virtual competition on October 11. Her goal is to use the platform to encourage other veterans and raise funds for Final Salute.