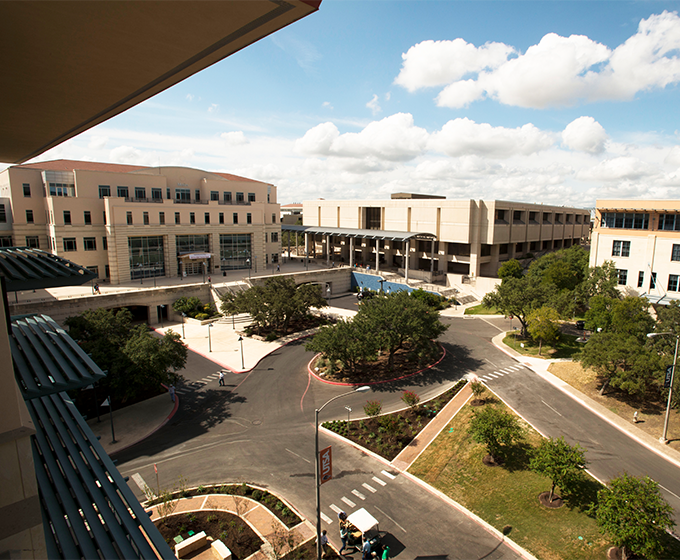 NOVEMBER 12, 2020 — This week, Academic Affairs announced major changes to university policies governing faculty appointments, titles, evaluation and promotion that positively impact the institution's non-tenure-track faculty.
One change includes renaming non-tenure-track faculty to fixed-term-track faculty in order for faculty members to be defined by what they are, rather than what they are not. In addition, FTT titles have been updated and a clear promotion process has been developed so that FTT faculty members wishing to move through the ranks at UTSA may pursue such opportunities.
In a joint message to faculty, Provost and Senior Vice President for Academic Affairs Kimberly Andrews Espy and Senior Vice Provost for Academic Affairs and Dean of University College Heather Shipley shared the timeline leading up to the policy changes, thanked the individuals and groups involved, and acknowledged the significance of the policy changes.
"This work has been an important step to supporting and recognizing our FTT faculty colleagues and creating a strong faculty body that supports student success," they stated.
These changes are the result of a process that started in 2014 with the Academy of Distinguished Teaching Scholars NTT Faculty Committee, whose goal is to improve the status of NTT faculty at UTSA and to enhance the institutional climate in which they work.
FTT faculty make up approximately 51% of the total faculty population at UTSA. Commonly referred to as "adjunct" or "contingent" faculty within academia, most of UTSA's FTT faculty are instructors who fulfill an important role of promoting teaching excellence and student success.
Academic Affairs has adopted a transition plan to convert faculty to the updated titles, which will occur during spring 2021 to be effective fall 2021.
For complete details, visit HOP 2.02 and 2.50. The new FTT promotion guidelines can be found on the Academic Affairs website.