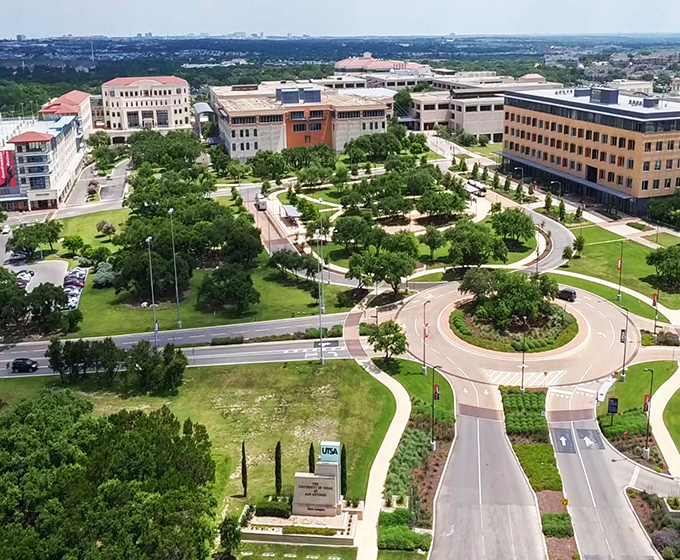 NOVEMBER 20, 2020 — The UTSA Family Engagement Program is partnering with San Antonio Independent School District's Family and Community Engagement Office to present a four-part series of bilingual parent presentations titled A Road to Higher Education (Un Camino a la Educación Superior).
The sessions will provide additional support to families of SAISD high school students in areas of college awareness, including financial aid and admissions. To accommodate family schedules, the program will host two virtual monthly meetings in the morning and early evening.
---
"Parents walk away with a better understanding of how their child can prepare for higher education."
---
---
"Parents can walk away with a better understanding of how their child can prepare for higher education and learn to navigate through the many resources available," said Yvonne Hernandez, an SAISD family and community engagement specialist. "SAISD families are taking an active role by interacting with representatives and asking questions to obtain pertinent information needed as a family. Attending these monthly presentations allows our parents to view the whole picture as their child prepares for college. Thank you, UTSA!"
Jennifer Osife is a parent who is getting information early and has attended the sessions.
"The sessions have given me a lot of useful tips and information that I can use to help my daughter when the time comes for her to apply for financial aid," she said.
Melissa Garcez, a Family Engagement Program coordinator, has already hosted 95 SAISD families in the bilingual sessions. The final topic of the series is "How to Support My Child When They Are in College" on December 15.
Programs like these, Garcez added, extend beyond our students, faculty and staff, seeking to promote a sense of connectedness and belonging among members of the community and offer resources and support services to benefit parents and families, school counselors and the local community.
The UTSA Family Engagement program is part of the Community Outreach and Transfer Recruitment Department in the Division of Strategic Enrollment. For more information about programming for families visit https://future.utsa.edu/familia/.