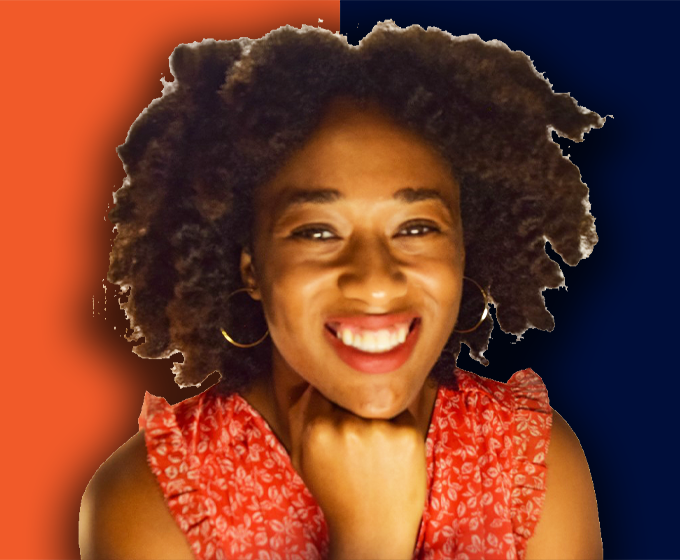 ---
CLASS OF 2020
---
DECEMBER 2, 2020 — Kamera Griffin has a passion for helping others. She's applying that compassion into her career as a social worker, a field she's cultivated while working toward her master's degree in social work at UTSA. She's now set to graduate this month.
Griffin already has a journalism degree and a minor in Spanish from the University of Mississippi. While pursuing her undergraduate degree she decided to obtain her master's in social work. She was determined to find a balance between her two fields and enrolled in the M.S.W. program at UTSA.
"I know some people might wonder how journalism and social work go together, but there are so many skills you learn in journalism that can be utilized in social work," she said.
---
"Seeing joy in those who I have helped others brings me happiness too."
---
---
---
---
Griffin grew up in a giving household. She would watch her mother volunteer and give back to others. That was a characteristic she learned to embody as well.
"My observation of my mother's love of paying it forward to the geriatric community was definitely one of the main reasons why I'm so interested in social work," Griffin said. "Seeing joy in those who I have helped others brings me happiness too."
While pursuing her masters at UTSA, Griffin got accepted into a competitive, 450-hour practicum at San Antonio's Audie L. Murphy Memorial VA Hospital hospice program, where she gained hands-on experience working with veterans and caregivers in a professional setting.
Griffin also works on other initiatives within the hospice program. In October she participated in a campaign for Domestic Violence Awareness Month. She worked with a team to reach over 300 veterans, their families and hospital staff by asking them to take a pledge to stand up against domestic violence in the workplace.
"The inpatient hospice program has been such a rewarding experience," said Griffin, "After receiving my humbling acceptance into the program I have since then incorporated theory into practice, communication and case management into my work for a multilevel approach impacting the lives of me, the caregivers and amazing veterans that I'm grateful to serve on a daily basis."
Griffin's future plans include focusing on helping the geriatric population and people experiencing homelessness.
"My instructors and professors I've had over the years have been really supportive of me in my graduate journey," she adds. "I've had a great experience at UTSA."