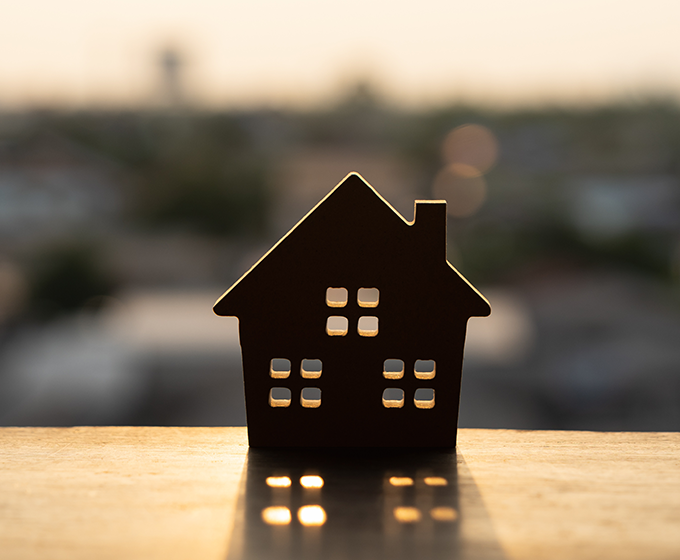 DECEMBER 11, 2020 — Through housing outreach and community-based research, UTSA is raising awareness of title issues, predatory buying, and tax exemption opportunities for West Side homeowners while also helping many families clear or keep a clean title to their homes.
These efforts date back to 2019 when UTSA created the Westside Community Partnerships Initiative to develop academic, research and community outreach programs shaped to address the unique needs of the West Side neighborhoods. UTSA students and faculty participated in a door-to-door housing outreach workshop that was among the first activities based at UTSA's Westside Community Center in October 2019. District 5 Councilwoman Shirley Gonzales established a pilot housing program that brought UTSA into the effort.
---
"UTSA has been an integral part of District 5's housing initiatives."
---
---
---
With the help of information from the nonprofit low-income housing service Texas Housers, the workshoppers found roughly 2,000 addresses in the 78207 zip code where homeowners were not taking all of their homestead or property tax exemptions, therefore paying more in taxes than necessary. UTSA students walked the West Side blocks to let these homeowners know about the exemptions. They also informed them about potential title problems they could encounter and about predatory buyers seeking to snatch up properties in the area.
Low-income residents on the West Side and in many other San Antonio neighborhoods are finding it increasingly difficult to hang on to—and preserve—their family homes. Some simply can't keep pace with yearly property tax increases, while others struggle to pay reputable contractors for necessary repairs and maintenance. The UTSA Policy Studies Center also reports that home flippers are all too eager to capitalize on these circumstances in the inner city, profiting 35% to 118% in fewer than six months. Both Gonzales' pilot program and UTSA's Westside Community Partnerships sought to bring attention to these issues through the workshop.
The benefits of this kind of "shoe-leather" academic work were twofold: it opened a dialogue with West Side homeowners to learn more about their housing challenges while also giving public health and criminal justice students, many of whom will transition into careers as parole officers or contract tracers, experience with home visits. "We need to preserve assets in the community," said Roger Enriquez, executive director of the Westside Community Partnerships Initiative and the UTSA Policy Studies Center. "How would we know their situations and help them unless we were in the community? We hope to get back to stuff like that once the pandemic passes."
Although the pandemic has essentially paused face-to-face community research, establishing such a dialogue gave investigators more opportunities to further explore West Side housing issues on an individual basis. With financial assistance from Councilwoman Gonzales, UTSA Westside Community Partnerships has partnered with the Mexican American Unity Council (MAUC) to provide relief to more than 200 families that needed help to keep or clean title to their homes.
This relief is important because many can't qualify for city-sponsored assistance until they have clear legal title to their homes. Enriquez estimates that between 70 to 80% of homes that fall into disrepair do so because of fractionalized ownership, which is a pervasive problem throughout San Antonio but especially on the West Side. Instances where a home is bestowed to multiple heirs rarely end well for the family involved or the property because there's a lack of clear title, Enriquez said. "Those are situations where six or seven people own the house, and therefore no one really owns the house, no one pays the taxes, no one does the repairs, and the asset gets wasted," he explained. Many of those homes are demolished or forfeited due to back taxes.
UTSA and MAUC collaborators have stressed the importance of a succession plan to residents in these neighborhoods, whether it be in the form of a traditional will or a transfer-on-death deed. The City of San Antonio and Bexar County have supported this effort. "The more folks you can get to create a succession plan, the more stable the community," Enriquez said.
Enriquez has seen firsthand the power of clean inheritance on the West Side. UTSA's door-to-door housing outreach revealed that roughly 40% of the households that earn more than $50,000 per year in the 78207 zip code have no mortgage—largely because the houses were inherited over two, three or even four generations. Those homes are not only in better shape, but those homeowners are living much more comfortably than their neighbors. "Having that intergenerational wealth transfer has given these folks a leg up," Enriquez said. "Having $50,000 in 78207, where the median income is around $13,000—that's a lot of money in that community."
---
EXPLORE FURTHER
---
These efforts are among many to mitigate issues with housing affordability on San Antonio's West Side, including the Shotgun Houses Project in District 5, a collaboration under the direction of Gonzales between UTSA's Westside Community Partnerships and the Department of Architecture to rehabilitate historic shotgun houses at an affordable cost.
"UTSA has been an integral part of District 5's housing initiatives," Gonzales said. "Our goal has been to address our community's housing needs and through that work establish connections for residents to access vital food, employment, health, education, and other services that address their overall wellbeing. During this COVID emergency, these connections and collaborations are more important than ever."