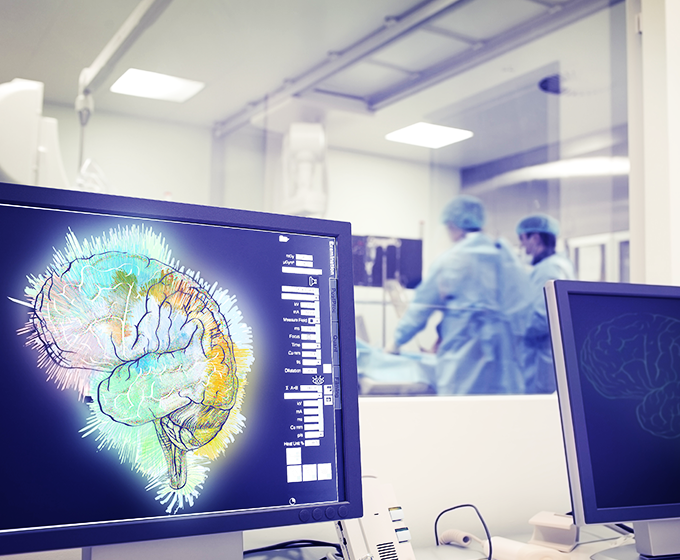 OCTOBER 29, 2020 — UTSA's Office of Research, Economic Development, and Knowledge Enterprise is launching a series of bimonthly virtual research roundtables to generate awareness of the university's 33 research centers and institutes that lead the scientific and academic inquiry in the San Antonio region.
"With 33 centers and institutes at UTSA we have the nation's top scholars conducting cutting-edge research and making advances in their fields, said Siobhan Fleming, director for research development. "This series is one way we can reach out to the community to share the exciting work of our research directors."
Five of UTSA's centers report to Bernard Arulanandam, professor and vice president for REDKE. The remaining 28 report to the deans of their respective college.
The series, Discover Transdisciplinary Research, will launch Thursday, October 29 at noon and features directors of three high-profile research institutes at UTSA: Jenny Hsieh, director of the Brain Health Consortium, Krystel Castillo, director of the Texas Sustainable Energy Research Institute and Saugata Datta, director of the Institute for Water Research, Sustainability and Policy.
---
"With 33 centers and institutes at UTSA we have the nation's top scholars conducting cutting-edge research and making advances in their fields."
---
---
Hsieh will discuss work the Brain Health Consortium is doing with challenges and opportunities in translating neurological treatments to the clinic. Castillo will provide an overview of the research portfolio at the Texas Sustainable Energy Research Institute. Datta plans to cover water sustainability and innovations at the recently established water research institute. David Akopian, associate dean of research in the College of Engineering, will moderate.
The scope of research at UTSA is broad and includes the natural sciences, social sciences and humanities. UTSA centers and institutes include research on autism, cultural sustainability, urban planning, archaeology, cybersecurity and regenerative medicine, to name a few. Fleming said the use of transdisciplinary in the title of the roundtable series is meant to convey the inclusiveness of all disciplines and highlight the collaboration of researchers from disparate fields working to address global grand challenges.
---
PARTICIPATE
⇒ Listen in or ask questions about how UTSA is making a difference in our communities and the world by joining these research roundtables.
---
"We want to have broad audience participation," said Fleming. "This isn't just for a STEM audience; it is for anyone who's interested in the valuable research taking place at UTSA. This is an opportunity for us to shine a spotlight on our researchers while engaging with our community."
New awareness generated from the roundtable series will further support the university's strategic goal of becoming an R1 institution—designated as having the highest research activity—which attracts the best researchers and doctoral candidate students and grant dollars for larger, more impactful research.