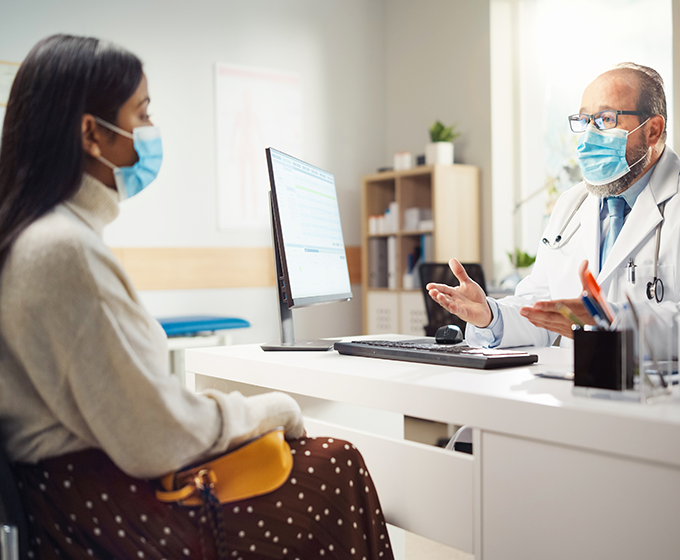 JANUARY 11, 2021 — A UTSA premed student wants to improve health care for undocumented immigrants, and in her work she identifies solutions that could come with the incoming presidential administration. Cristina Abraham's concerns are based on current anti-immigrant climate and rhetoric as well as uncertainties that undocumented communities face regarding legal protections, access to services, the availability of resources and opportunities.
In Abraham's recent work, in collaboration with Luz Maria Garcini, an assistant professor at UT Health San Antonio's Joe R. and Teresa Lozano Long School of Medicine, and Amanda Venta, an associate professor of psychology at the University of Houston, the team discusses the outcome of the 2020 presidential election and what Joe Biden's victory could mean for undocumented immigrant policy.
Their article, which delved into the outcome of the 2020 presidential election, found that the Democratic platform has evolved to recognize the contributions of the undocumented immigrants to the country and are more amenable to policy choices that prioritize accessible health care for this underserved population.
---
"By getting the word out, we can encourage people to get informed, mobilize and take action.."
---
---
"We found [undocumented immigrants'] contributions are being recognized, and we need to make sure they have access to health care. There seems to be an opportunity for health care policies to be developed that are inclusive of undocumented people," Abraham explained.
The article also discussed that there is a lot of misinformation.
"We are hoping our discussion will inform the general public about the current state of health care access amid the fear mongering and negative rhetoric that surround conversations about undocumented immigrants," she added.
Abraham holds a bachelor's degree in international relations and global studies from The University of Texas at Austin and a master's in development management from the London School of Economics and Political Science. Abraham is attending classes at UTSA and studying vulnerable communities, specifically the health of undocumented immigrants in the United States.
"I have a passion for working with underserved communities," she said, "and that is what inspired my choice to pursue medicine and rethink who are the people being left out."
Through their work, Garcini, Venta and Abraham hope to spur positive change and inform their communities about the state of health care access for undocumented communities.
"There seems to be an opportunity for health care policies to be developed that are inclusive of undocumented people," Abraham concluded. "By getting the word out, we can encourage people to get informed, mobilize and take action."