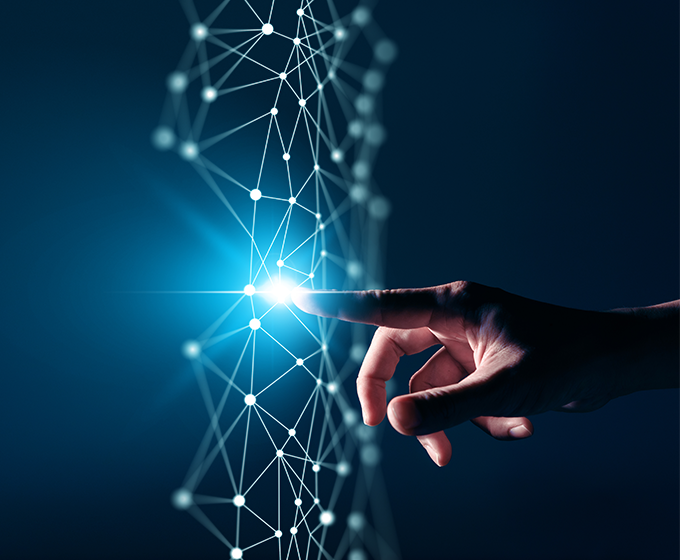 FEBRUARY 3, 2021 — UTSA has received a technology grant via special discounts from Dell Technologies to support advanced technologies and a new research infrastructure platform at the university. Through the substantial savings to UTSA, this technology grant enables and supports UTSA's ability to attract leading research scholars and students. With the grant, UTSA invested in a hybrid cloud approach that utilizes solutions from Dell Technologies to help deliver research in data science and cybersecurity.
With the support of the technology grant, UTSA will invest in a broad range of Dell Technologies infrastructure solutions—including servers, storage, networking and data protection—that will serve as the foundation of all research produced at the solutions institution. This includes several of the latest Dell Technologies innovations ranging from a high performance computing (HPC) system for data and compute-intensive projects, storage for big data workloads, software-defined networking, and disaster recovery and business continuity. This will provide reliable services, reduce operating expenses, transform procedures and operating models as well as offer supercomputing resources as a service.
---
"This grant will have a profound impact on our research mission, particularly in the areas of cybersecurity and data science."
---
---
Designed for future expansion, increased performance, optimized storage and maximized skill sets, UTSA's new HPC cluster features 156 nodes of Dell EMC PowerEdge servers capable of 353 teraflops, an increase of nearly 200 teraflops over its current SHAMU HPC cluster.
The technology grant will allow UTSA University Technology Solutions, under the leadership of Vice President for Information Management and Technology, Kendra Ketchum, to establish a research infrastructure that meets the federal guidelines, policies and regulations of the National Science Foundation, National Institutes of Health, the U.S. Department of Homeland Security, the U.S. Department of Energy, and Texas statutes. The advanced platform will spur innovation and elevate research at UTSA.
"This grant will have a profound impact on our research mission, particularly in the areas of cybersecurity and data science," said UTSA President Taylor Eighmy. "The platform will elevate our research infrastructure at UTSA, and we are grateful to Dell Technologies for its deep commitment to advancing research technology."
Several research programs at UTSA will directly benefit from the grant including the Open Cloud Institute, Cybersecurity Manufacturing Innovation Institute and Matrix AI Consortium. The work of these research organizations drives UTSA's mission toward becoming a nationally recognized research university. UTSA continues to work toward attaining National Research University Fund eligibility and aims for an R1 designation by the Carnegie Commission. These designations will position UTSA to align with members of the prestigious Association of American Universities.
"Now more than ever, technology is critical to how we innovate and how we advance society," said Adam Garry, senior director of education for Dell Technologies. "It is critical that we prepare future generations with skills in emerging technology, and that our local universities, like UTSA, have access to what they need to innovate, discover and have the greatest positive impact on society. With Dell Technologies infrastructure, UTSA can ensure researchers have access to the compute and storage demands of this growing research institution."
"Dell's technology donation to UTSA's knowledge enterprise will drive further transdisciplinary research across the university including the humanities and the arts as we expand the research IT infrastructure to be inclusive for all," added Bernard Arulanandam, vice president for research, economic development and knowledge enterprise at UTSA. "Our dedicated research centers and institutes will benefit from this investment, by spurring additional high-research activities and engaging even more undergraduate and graduate students in the investigative process."
In 2021, the university will unveil a location on campus that will be named after Dell Technologies to honor the company's commitment to research excellence at UTSA.