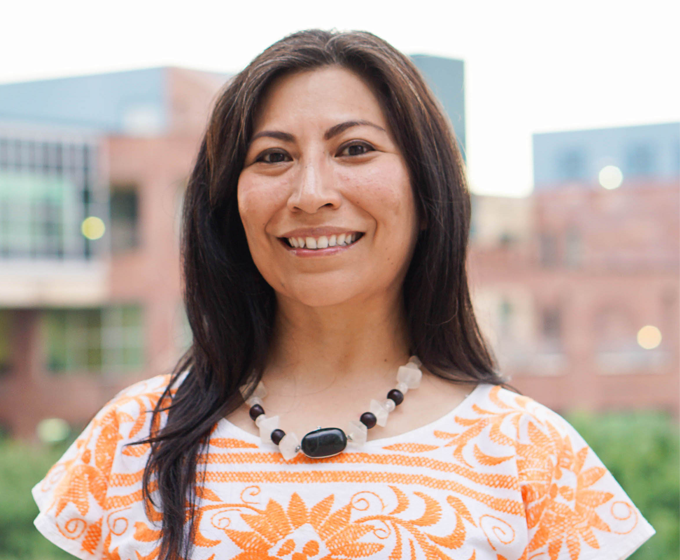 MARCH 25, 2021 — Political science professor Sharon Navarro and Mexican American studies associate professor Lilliana Saldaña study how Latinas reclaim and transform political spaces across the country. Their new edited book, Latinas and the Politics of Urban Spaces, is the first volume of its kind to combine case studies by leading scholars to illustrate actionable 21st century approaches for social and political activism.
In celebration of Women's History Month, Navarro and Saldaña hosted a "Virtual Plática" with the collaboration of the Esperanza Peace and Justice Center to discuss these new social and political movements. UTSA Today connected with Saldaña to discuss why this work needs more attention in the social sciences.
Can you describe the gap you claim exists in focusing on Latina women at the helm of social movements?  
Latinas/xs, in particular immigrant and queer, are rarely central in political discussions and analysis. We purposely selected scholarship with them at the forefront because of the interdisciplinary approaches they embrace that has yet to reach a broader audience. More and more Latina/x women are organizing digitally and using intersectional, decolonial, and feminist approaches in their politics and are creating spaces of social transformation.
In one case study, you reviewed the work by a group of Chicanas in the city of Chicago. In particular, they created toxic tours to show how people of color were more likely to live in polluted areas. Why did this approach stand out to you?
The author, Teresa Gonzalez, points out that toxic tours inform outsiders, who may not realize the extent of environmental racism, and locals, who may have normalized unhealthy conditions. Yet it's also a way for the community to reimagine their neighborhoods and influence physical redevelopment, increase access to healthy food, and empower local residents to reshape their communities. The group, which was led by Chicanas and immigrant women, was able to make changes at the neighborhood level by establishing urban farming, while at the same time holding government accountable for policies that create unsafe community conditions.  
You also examined the trend of intersectionality. Why does it matter to look at people and their needs along various dimensions?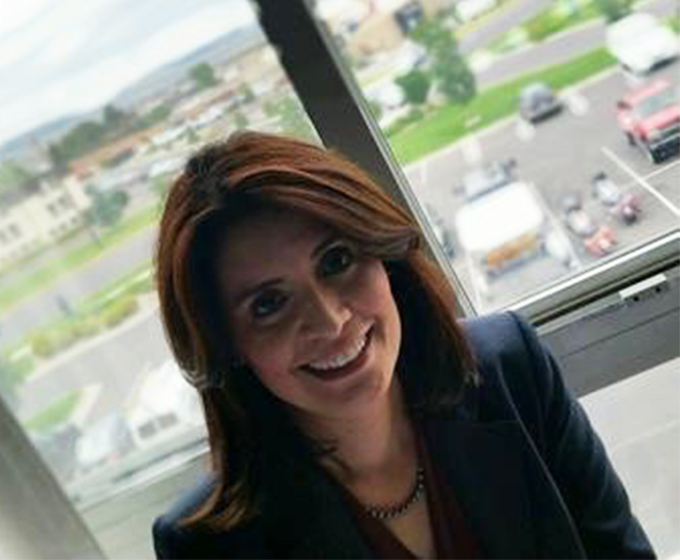 UTSA political science professor Sharon Navarro collaborated with Lilliana Saldaña to co-edit a new book about Latina activism.
Intersectionality can be seen as the practice that builds various points of commonality within groups. Our very own city of San Antonio is a great example of that, in particular, with the creation of the Esperanza Peace and Justice Center. This center was established in the late 1980s when Chicana lesbian activists like Graciela Sanchez returned to the city after being away from college. They sought to carve out a safe space to which they could bring their whole selves within an urban context that marginalized them based on their gender, sexual orientation, ethnicity and social class.
They've successfully protected historical landmarks on the West Side of San Antonio, causes that don't necessarily fall in the realm of LGTBQ, but do impact working-class communities which are often marginalized by local policies. They've also successfully partnered in preventing commercial development in an area that was to be designated as a community park in the East Side of the city—an area that is predominantly Black.  
You included the work of scholars who looked at spiritual practices as a form of activist-performance art and/or community hexing against political leaders. Why did this fascinate you and Professor Navarro?
The social phenomena that Norell Martinez writes about is called "politicizing magic" and there was an uptick during the Trump administration. Whether it is a magic spell, performance or a playful way to make a feminist statement, these magic collectives at the core create a critical debate around colonialism, capitalism, imperialism and neoliberalism.
The digital brujas (digital witches) become knowledge producers in a world that constantly devalues them by democratizing the ability to tell and disseminate perspectives that are often left out of the dominant narrative. As a consequence, the digital realm serves as a democratizing space that allows young women to be defiant, unapologetic about their beliefs, and engage in feminist resistance.