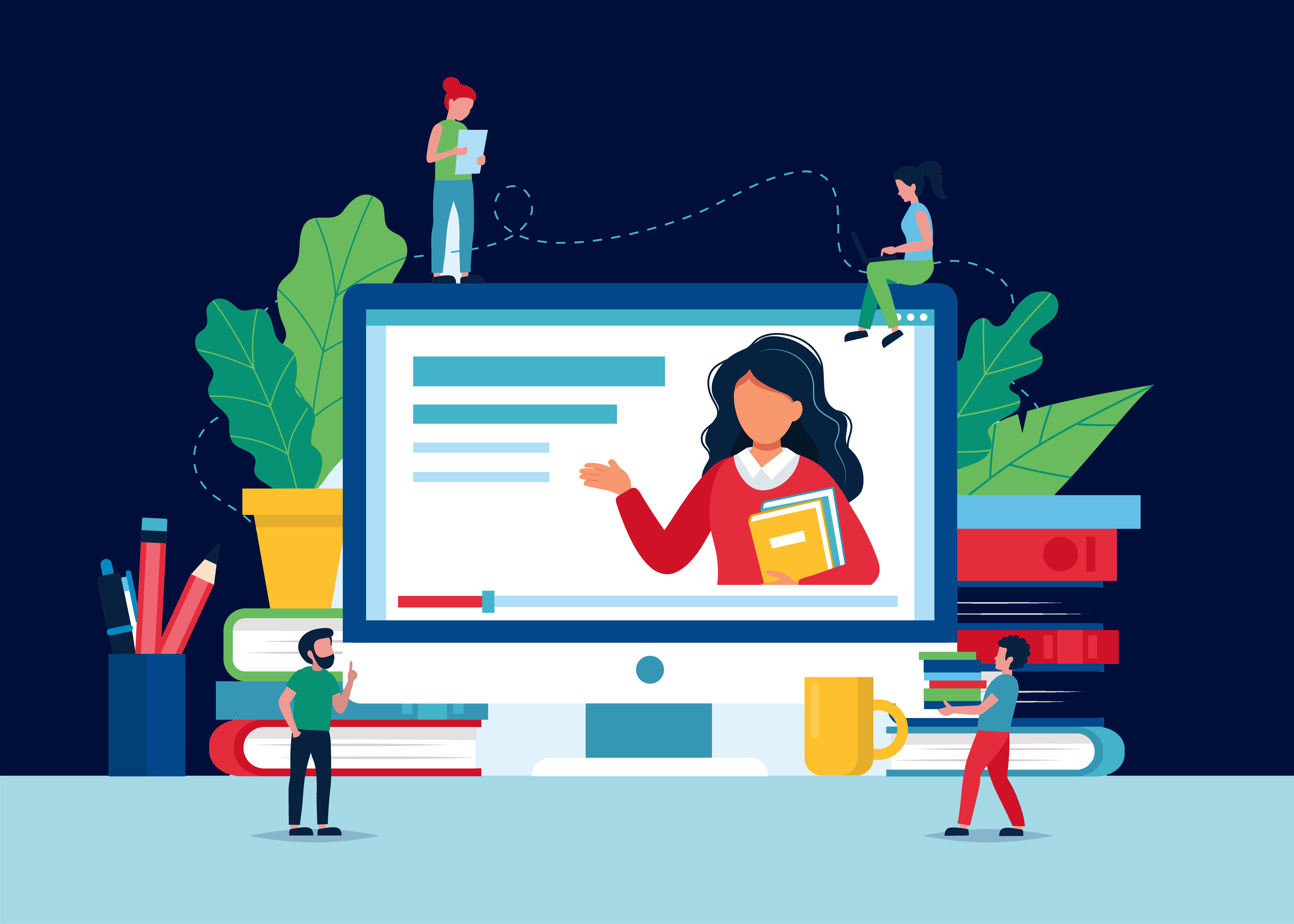 APRIL 9, 2021 — The division of Academic Innovation's Office of Digital Learning is now providing faculty and staff the opportunity to request proactive captioning support. This new program—which allows individuals to request professional, edited captions for instructor-recorded course videos—directly supports UTSA's core values and its academic mission to deliver inclusive, high-quality and engaging course content.
Academic Innovation has regularly surveyed students and faculty over the past year about their online learning and teaching experience to identify issues that need extra support. Early feedback from faculty indicated that one common issue included struggling with inaccurate auto-generated closed captioning in their instructional videos.
The Proactive Captioning Support program was developed in response to this feedback. With access to a professional captioning service, instructors won't have to spend extra time editing auto-generated captions. Increasing the number of properly captioned course-related videos will create a more inclusive learning environment for all students.
Why is captioning important?
Creating a more accessible learning environment supports the success of today's diverse learners.
Nearly 80% of people who reported using closed captions were not deaf or hard of hearing. People use captions for various reasons, including:
being in a noisy environment,
to support learning English, and
better understanding a speaker with a strong accent.
Adding captions to course videos can improve student retention and comprehension of the content. Students who choose to use captions can follow along with lectures and take more detailed notes. Another important reason to proactively caption videos is to reduce accessibility barriers for students who require captioning as an approved accommodation, allowing them to fully participate in the course from the first day of class.
Apply now
Course instructors and staff who create and share video content to aid student success are eligible to apply for support.
To find out more information and to apply, please visit the Proactive Captioning Support page. ODL's Digital Accessibility team is available to answer questions by email at DigitalAccessibility@utsa.edu.