Kayako System Upgrade and Cloud Migration
Business Information Services will be upgrading and migrating its ticketing system to a new feature enriched version that is cloud-based.   Tentatively scheduled to become operational Monday, November 27, 2017, the new system will replace the existing "SPOC" ticketing system.   Creation of tickets in the new cloud-based system will be just as intuitive, while the ticket communication and resolution aspects will be vastly enriched. 
You can see from the screenshots below that not much will change from the user interface.
 Current User Interface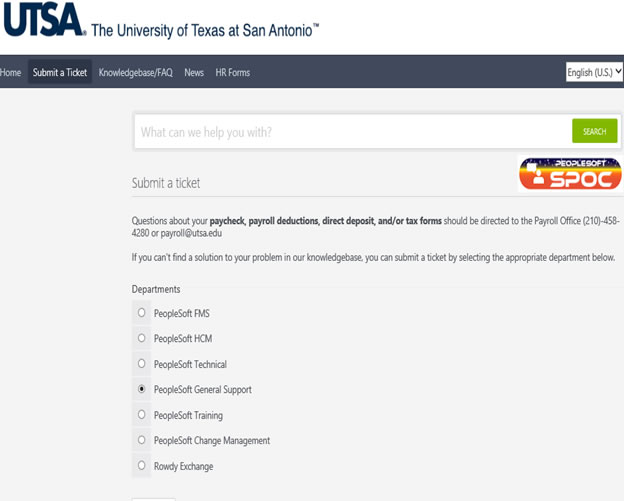 Prototype of New User Interface

There will be a short transition period, when the ticketing system will be unavailable.   Support will still be provided via our call center (ext. SPOC or ext. 7762) during this time.    Our anticipated dates for this transition will tentatively occur from November 16 thru November 26, 2017.   We will have extra staff supporting the phone lines to account for the absence of the ticket system during this period.  As always, we will continue to provide you with the best support and response times possible.
Your patience and cooperation is very much appreciated.
Business Information Services