New Faculty
The College of Engineering welcome four new faculty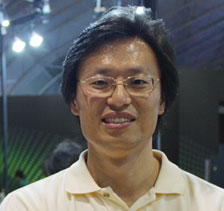 Daniel Pack
Department Chair and Professor in Electrical and Computer Engineering
Ph.D. — Purdue University
Originally from Phoenix, Ariz., Pack comes to UTSA for the chance to be a part of a transforming university. He received his master's degree from Harvard and then moved on to earn his doctorate in electrical engineering at Purdue University. His expertise ranges from multiple cooperative systems and signals systems to embedded systems and intelligent control. Pack has earned the Carnegie Foundation Colorado Professor of the Year Award, Outstanding Academy Educator Award, Tau-Beta-Pi Engineering Honour Society Professor, and Magoon Teaching Award. He loves a variety of sports, music and sitting down to read a good book.
---
Arturo Montoya
Assistant Professor in Civil Engineering
Ph.D. — Columbia University
Montoya, a native of Tegucigalpa, Honduras, joins the civil engineering department after earning his master's and doctorate degrees from Columbia University. He came to UTSA because of its ideal environment to launch his research program and perform collaborative research with other departments within UTSA and other institutes in the area. Montoya's expertise is in the safety and reliability of suspension bridges, friction and fracture of corroded high strength steel wires, aging infrastructure, and computational approaches for large scale finite element models. Within the College of Engineering, he sees a great opportunity to motivate students of Hispanic heritage to pursue a graduate education and careers in research. When he isn't teaching or working in his lab, Montoya enjoys soccer, tennis and jogging.
---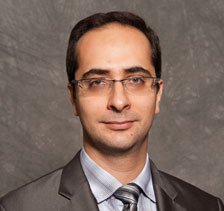 Adel Alaeddini
Assistant Professor in Mechanical Engineering
Ph.D. — Wayne State University and Iran University of Science and Technology
A native of Tehran, Iran, Alaeddini came to UTSA because of its culture and motivation for progress and expansion. Here he hopes to expand his research in reliability and quality control, applied multivariate analysis, statistical learning and data mining, modeling and simulation, design of experiments, and response surface methodology and process optimization. Alaeddini also has interests in the biomedical industry surrounding biomedical informatics and healthcare operations management. In his spare time he enjoys painting, calligraphy, soccer, and gymnastics.
---
Krystel Castillo-Villar
Assistant Professor in Mechanical Engineering
Ph.D. — Texas Tech University and
Monterey Tech
Attracted to the College of Engineering at UTSA because of its commitment to providing a world-class education as well as research opportunities to a diverse community, Castillo-Villar eagerly hopes to be part of the development of young engineers and impact their lives in a positive way as her teachers and mentors have influenced her. Originally from Mexico, she now hopes to serve the city of San Antonio and its fast-growing industry. Castillo-Villar's areas of expertise reside in advanced quality control, total quality management, and principles of optimization. However, she is also interested in process optimization and logistics as they are applied to energy and healthcare. In her spare time she enjoys quality coffee while reading a book and listening to music.