UTSA McNair Scholars program seeks applicants from all academic majors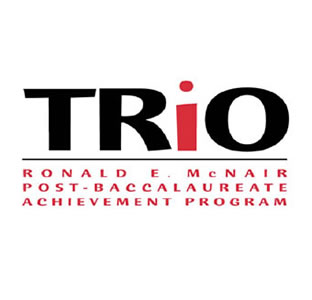 Share this Story
(Jan. 22, 2010)--The Ronald E. McNair Post-Baccalaureate Achievement Program, known as the McNair Scholars program, is seeking scholarship applicants from all academic majors; the application deadline is Feb. 26. Sophomores, juniors and seniors with at least one year remaining at UTSA are invited to apply.
Focusing on economically qualified, first-generation college students and students from underrepresented groups, the program's activities help prepare UTSA McNair scholars for doctoral studies with assistance such as mentoring, GRE preparation workshops, research opportunities and financial aid.
Created under the Higher Education Amendments of 1986, the program was named in honor of Ronald E. McNair, an African-American engineer, scientist and astronaut who perished in the 1986 explosion of the space shuttle Challenger.
The program offers its scholars these services and opportunities:
Mentoring from grad students and faculty
Tutoring referrals and assistance
Intensive faculty-led research activities
GRE preparation workshops and exam tips
10-week Summer Research Institute
Presentations at research symposiums
Doctoral preparation seminars
Participation at regional McNair conference
Assistance with graduate school application process
Academic and research stipends
Travel to professional conferences to present research
Financial assistance for room and board on a case-by-case basis
Program staff will consult with UTSA colleges and other offices to identify and recruit eligible program participants.
>> For more information and an application, visit the McNair program office in Multidisciplinary Studies Building Room 1.01.14 on the UTSA Main Campus, e-mail Diana Alvarado or visit the McNair Scholars Web site.