Rebecca Gomez receives two awards for videos on UTSA Art Collection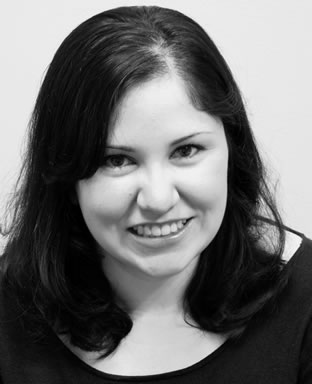 Share this Story
(April 23, 2010)--Rebecca Gomez, a UTSA master's candidate in art history, recently created two videos (co-produced with fellow graduate student Katherine Scherff) for a media studies class taught by Associate Professor Nancy Membrez in the Department of Modern Languages and Literatures. Working on her master's thesis on the development of Chicano-Chicana art in South Texas, the class projects tied in well with Gomez' work with Arturo Almeida, art specialist and curator of the UTSA Art Collection.
The first video, "UTSA Art Collection," won first place in the creative works category in the Graduate Student Project Competition. In the video, Gomez interviews UTSA President Ricardo Romo about the creation and purpose of the collection.
A second video, "Interview with Arturo Almeida," won third place in the graduate multimedia category in the College of Liberal and Fine Arts 2010 Spring Research Conference. In this video, Almeida describes his work as an artist and curator and the creation of the UTSA Art Collection.
"It was exciting to interview Dr. Romo and to hear his insights and perspectives on the art collection," said Gomez. "This was the first time he had discussed it on video, so I was glad I could make a record of it. I also have learned a lot about art from Mr. Almeida. He came up with many of the ideas for the video and helped me execute them."
"Rebecca is studying how to be an art historian, and she is learning the importance of keeping records," said Almeida. "I think it's great that she is studying film making, and we were thrilled she decided to work on this project. She is smart and very talented."
Gomez has interned for the UTSA Art Collection since May 2009, assisting on projects that include a forthcoming book featuring 200 artists in the collection and an Institute of Texan Cultures-supported publication, "Latino Heritage." She is co-author of two journal articles on Latin American art published in Hemispheres (University of New Mexico, 2009) and Anales del Instituto de Investigaciones Esteticas (Universidad Nacional Autonoma de Mexico, 2010) and is the curator of the exhibit, "Art of Devotion: 18th and 19th Century Mexican Religious Folk Art" (San Angelo Museum of Fine Art, 2007).