UTSA hosts counseling expert Theodore Remley April 9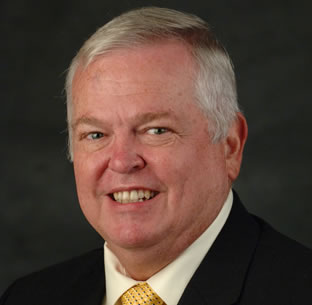 Share this Story
(March 30, 2011)--The UTSA Department of Counseling in the College of Education and Human Development welcomes Theodore Remley, Batten Endowed Chair in Counseling at Old Dominion University in Norfolk, Virginia for a presentation "Legal and Ethical Considerations in Mental Health" at 9 a.m. on Saturday, April 9 in the Buena Vista Building Theatre at the UTSA Downtown Campus.
Remley's presentation will address a number of significant legal and ethical challenges faced by mental health professionals on a daily basis. Topics of discussion include, confidentiality and privileged communication concerns, counseling minors and dependent adults, counseling clients who may be at risk for suicide or violence and counseling families of divorce or involved in child custody litigation. Additionally, Remley will discuss how to deal with colleagues whose behavior is questionable and employers who pressure professionals to act in ways that seem inappropriate.
Remley directs the Council for Accreditation of Counseling and Related Educational Programs at Old Dominion University and oversees their accredited counseling master's and doctoral degree programs.
Prior to Old Dominion, Remley served as executive director of the American Counseling Association and as the coordinator of graduate counseling programs at George Mason University, Mississippi State University and the University of New Orleans.
An author of three textbooks focused on legal and ethical issues in counseling, Remley has also served on the counseling licensing boards in Virginia, Mississippi, Louisiana and the District of Columbia.
Remley is licensed as a professional counselor in Virginia and Mississippi and as a marriage and family therapist in Louisiana.
He has served as a school counselor, college counselor, U.S. Army officer and has had a private practice in both counseling and law.
Remley also frequently takes counseling students and professionals to Italy where he is actively involved in professional counseling activities in that country. He received his doctoral degree in counselor education from the University of Florida and his law degree from Catholic University in Washington, D.C.
Pre-event registration is $60 for the public and $30 for students with UTSA ID. On-site registration is $65 for the public and $35 for students with UTSA ID. Seating is limited, so attendants are asked to call (210) 458-2411 in advance or visit the UTSA Office of Extended Education for more details.
------------------------------
The University of Texas at San Antonio is one of the fastest growing higher education institutions in Texas and the third largest of nine academic universities and six health institutions in the UT System. As a multicultural institution of access and excellence, UTSA aims to be a national research university providing access to educational excellence and preparing citizen leaders for the global environment.
UTSA serves 30,300 students in more than 130 degree programs in the colleges of Architecture, Business, Education and Human Development, Engineering, Honors, Liberal and Fine Arts, Public Policy, Sciences and the Graduate School. Founded in 1969, UTSA is an intellectual and creative resource center and a socioeconomic development catalyst for Texas and beyond. Learn more at UTSA.